Cryptid_Liker

wrote:

↑

Sun May 16, 2021 7:22 am

Nothing Kong-related has appeared just yet. Not sure about Angy, though.
Welp, kangaroo dinosaur and big monke it is.
Added in 26 minutes 24 seconds:
Alright, let's see what i can come up with here..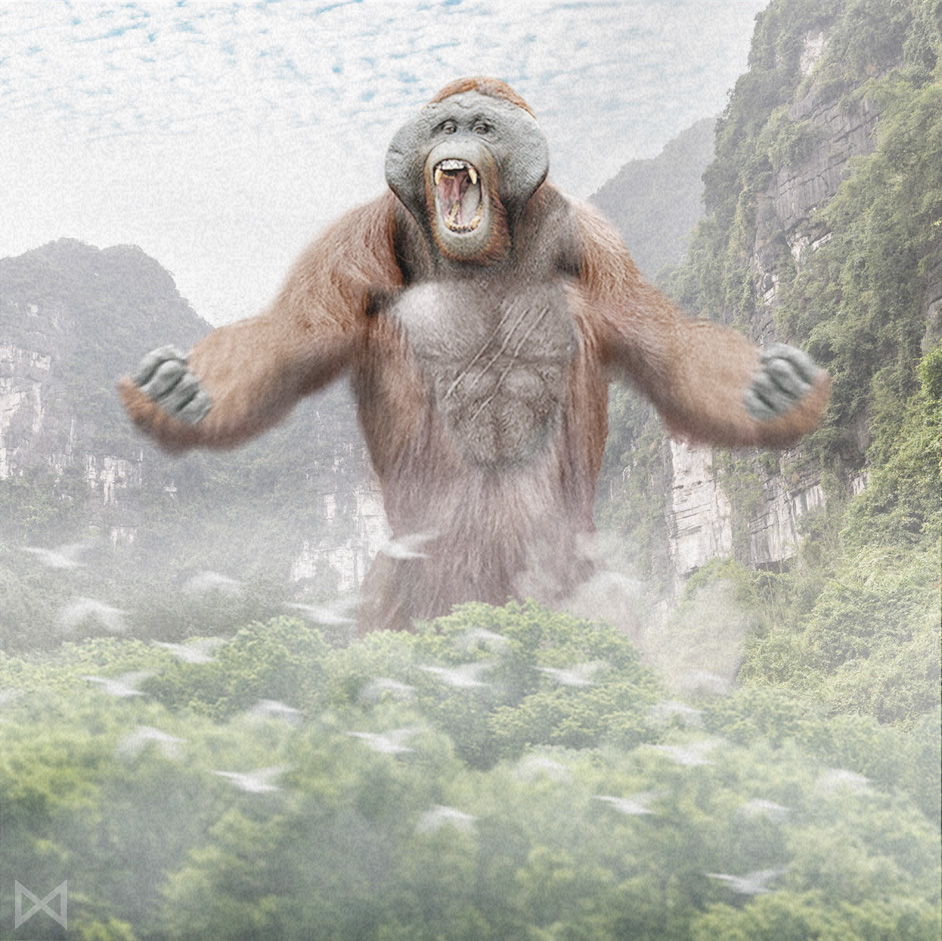 KING KONG
Height: 93 meters
Weight: 70,100 tons
Appearance: Kong appears to be a massive orangutan, with orange fur covering most of his body save his palms, feet, face and chest. He sports light green eyes, the one on his left side having a small scar next to it and seemingly caved in as a result of his many encounters with Gorosaurus. (who is mentioned bellow) He also sports large, canine teeth that are helpful for biting, though he doesn't use it in combat too often.
Abilities: Electricity manipulation (can absorb electricity and then send it to his hands in order to attack, can also force it into objects he's using) extraordinary jumper, heat resistance, intelligence.
Weaknesses: doesn't always think before he acts (even for a more intelligent kaiju), electric reserves will deplete if used for too long (about 1-2 hours after usage) and he will have to recharge with a power source nearby, assuming there is one for him to use to begin with.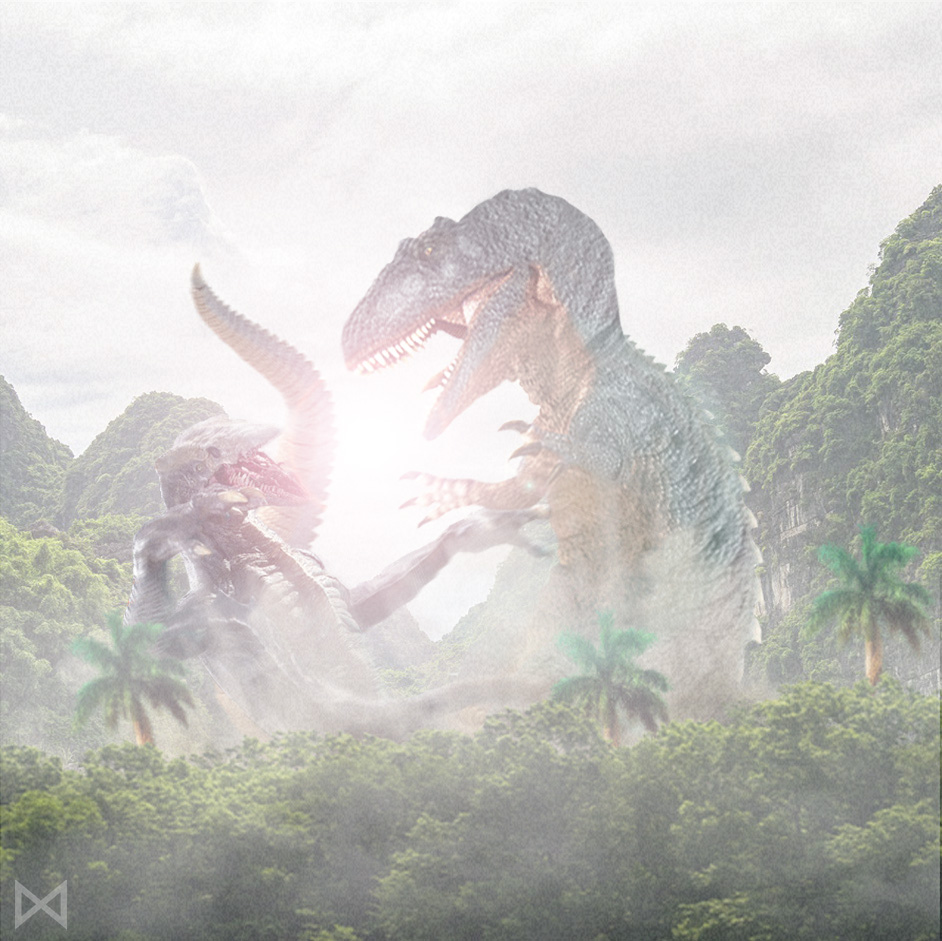 GOROSAURUS
Height: 91 meters
Weight: 80,200 tons
Appearance: Gorosaurus is what is a strange hybrid of Allosaurus and Giganotosaurus, sporting likeness to both species of theropods. He has dark green, bumpy skin that's almost bluish to the eyes, a red colored throat, and a yellow underbelly, with rows of white spikes running down his back, ending with a sharp tip on the end of his tail. Like the Allosaurus, he has two crest above his eyes, which mostly sport his green skin, but become reddish at the very tip of them.
Abilities: Kangaroo kick (by using his tail as leverage of shorts), spiked tail which can be used for stabbing, supersonic roar (this can rupture the hearing of almost anyone on Skull Island, and his loudest roars have been theorized to be the origins of the skyquake phenomenon that has been heard across the planet), can absorb heat from fires and volcano's, making his skin burning hot to the touch.
Weaknesses: not very bright, (although not to the point of dumb)