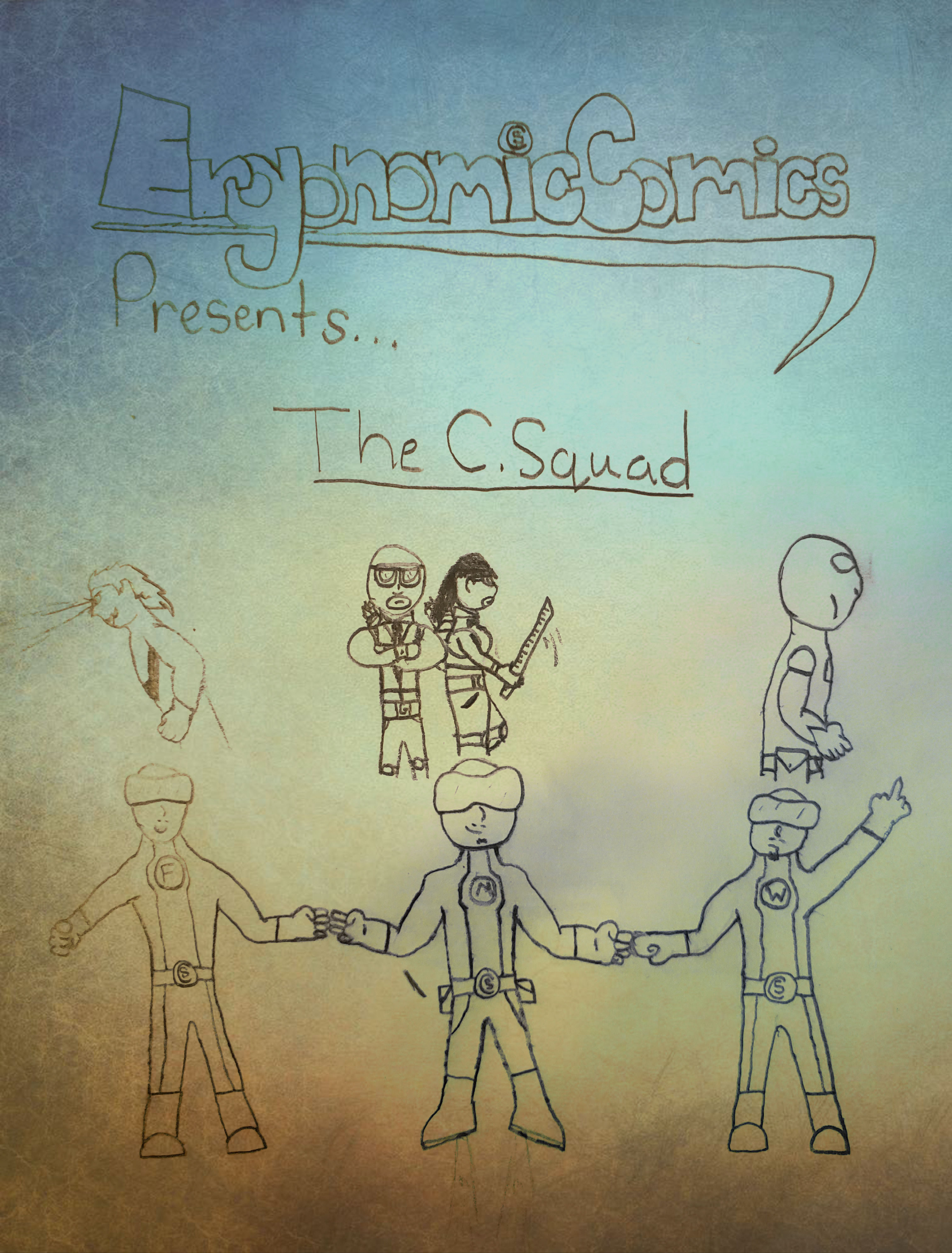 Yessir, it's revamp time. I had to come real for the one time.
The World Right Now: A Quick Ergonomics History Lesson.
-----The Writers Wanted Part---
I need writers as I have serial heroes with powers and setups but obviously I'm only one person. So I'm looking for people who can take the basis and outlines I give and run with them I believe this universe can be extremely successful personally. And am looking for long-term writers who truly want to add a new perspective to the universe. Note the work is unpaid and merely for fun and the vision. I already have a few people so be ready to work with a team and there are rules.
This is where you guys come in. Anything goes, anything can happen, just consult me first if you'd like to reference or use a character of mines. Same for I want to use one of yours. If you have characters you'd like to see appear in a story. Please inbox me, I'll give 75% credit for creation only taking 25% for my writing and publishing the story.
I have a few stories out already all of varying calibers and characters and 200+ characters to work with. Most of which not even used yet or written. I kinda just put me in a spin wheel character of the week type thing. I even have a specific character inspired by an old fanfic I did here. His name is
Savior Khy
, I'd check him out. His own story is pretty cool.
Here's my
Wiki Link
, I try to edit at least 2 new pages in there everyday. It's a clusterskreeonk, but I'm learning.
https://ergonomiccomics.fandom.com/wiki ... omics_Wiki
Here's my
Wattpad
for those that want to follow, I'll be slowly posting my stories here. Starting with Khyber and The C. Squad.
https://www.wattpad.com/user/ErgonomicComics
----The Series At Hand--
•Savior Khy: Chapter 1-
viewtopic.php?f=18&t=30569&sid=c4f6c72e ... 3638fdff81
•The C. Squad: Chapter 8-
viewtopic.php?f=18&t=30568&p=1786069#p1786069
•Mikono Yao Catchin Dem: Chapter 2-
https://my.w.tt/2KNOpypoXbb
•Young Altered Mercenary Apes(YAMA): Chapter 1-
https://my.w.tt/zWSQvLqoXbb
--Series To Come(Writers Needed Marked)
•Severe and The LLIOW Riders
•The Perks of Being Indestructible(Alien Female Superhero, Writer Needed)
•Spark Be Lit(Marijuana Based Superhero, Writer Needed)
•Necro, The Luminous(Wizard Based Hero, Writer Needed)
•A SoSo Hero
•Tack-Man: City Under Seige
•Iku, Lands Beyond Life(Ninja/Fantasy Hero, Writer Needed)
•I Am Combattle(Tech Based Hero, Writer Needed)
•Strike: Times Up(Speed Based Hero, Writer Needed)
•Graduation Day(Combat based heroes, Writer Needed)
Feel Free To Ask Any And All Questions