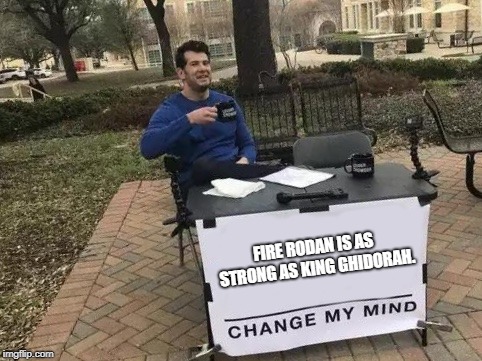 Following the growth in strength of Godzilla over the series, Godzilla did a quick job on KG once this was out of control, regular rodan lasted around the same even taken a few blasts before getting defeated, and that was a stronger godzilla than in the previous one. Then we got Fire Rodan which is even stronger than before and has the uranium heat beam. So...
Mecha King Ghidorah>Fire Rodan≥King Ghidorah>Rodan
Maybe I should have put this in unpopular opinions instead.