So last week I caught a grasshopper at work to feed to my scorpions. The male nearly caught it last Thursday night, but it dropped one of its rear legs and got away (the scorpion got a nice "drumstick" as a snack though). He finally caught it Tuesday night.
7:55 PM -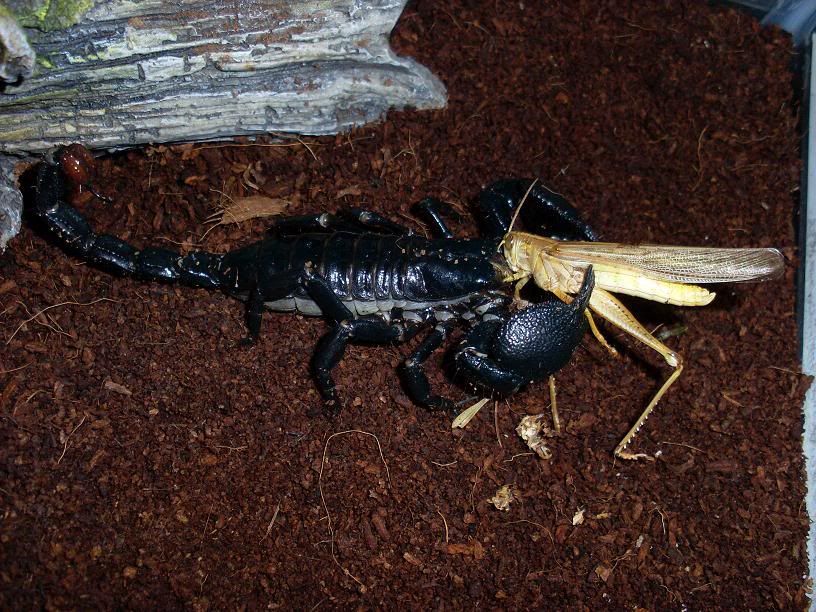 (for reference, the grasshopper was just under 2 inches long)
8:22 PM -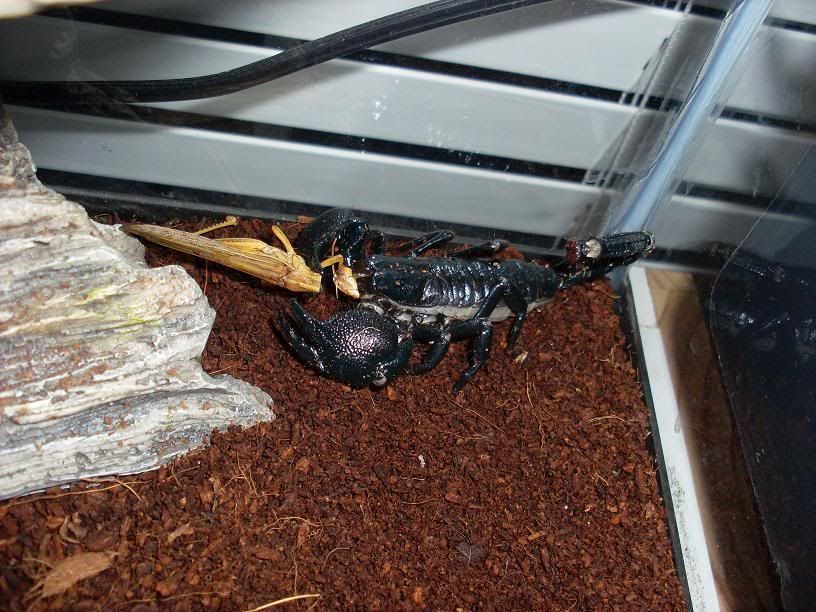 (in case you're wondering, yes, he did tear off its head and is sucking the juicy brainmeats out of its skull in the above shot)
8:47 PM -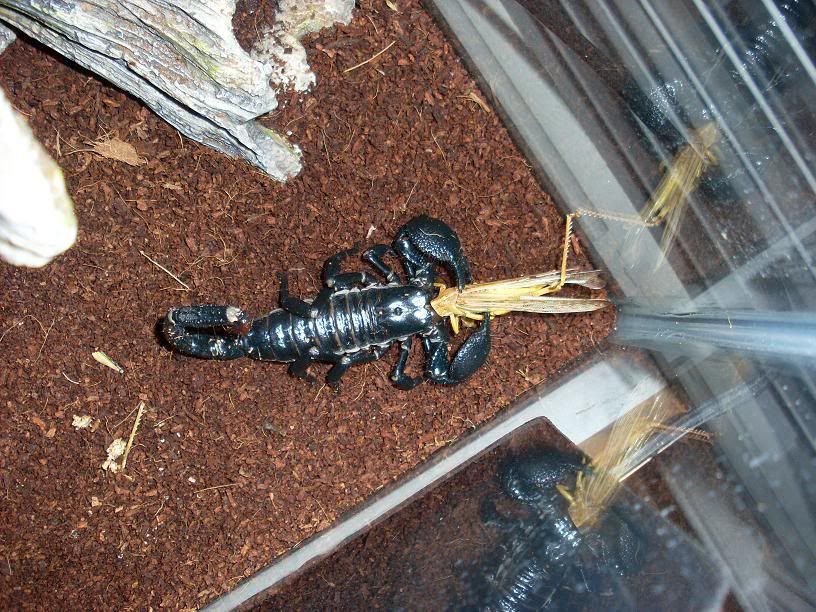 (I could literally hear him crunching on it from the other side of my room)
10:10 PM -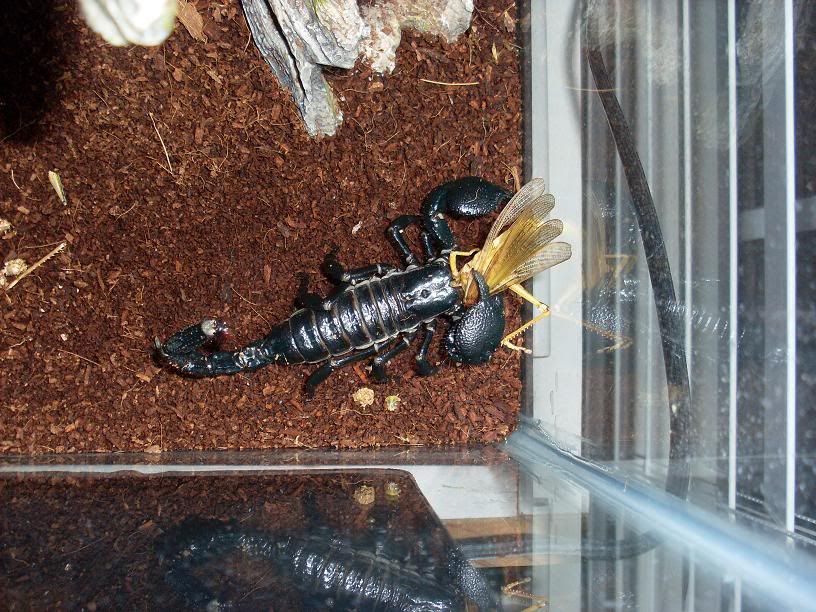 Shortly after I took the last shots, he decided to take it into the cave and finish eating in there, so I couldn't get any more shots of the progress. All that was left the next morning were wings, the spiky part of the rear leg, and a heavily chewed piece of exoskeleton from its thorax. He's pretty fat right now, lolz.