king_ghidorah is the man! Some amazing figures came in the mail today and all at an incredible price!
First off, the exclusive (and definitely hard to find) Bandai Ultra Q DVD set, featuring hand-painted versions of Gomess, Garamon and Peguila. I've been looking for this for a good price for a long time, and king_ghidorah came through for me in spades!
But that's not all. Here's Powered Red King, King Gesura and King Pandon. My deal only included the Ultra Q set and the Gesura, and he threw these other figures in as a surprise.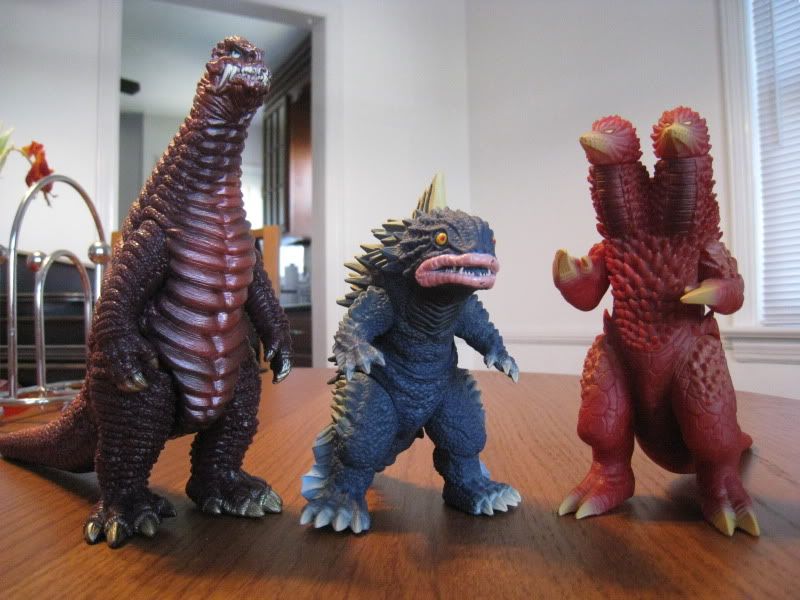 As well as these guys. I already have Kemur Seijin and Kanegon, but I still needed that Litra. And that Banpresto Garamon is freakin' sweet!
Thanks, king_ghidorah!!!