GodzillavsJason wrote:

MothraRocks wrote:Eh, I go by both

You can watch them all for fred somewhere, I forget though lol.

@ GvsJ ...you win this round... Lol

@Hayes... my my,you catch on fast

don't judge me the next time you accuse me of not reading your fan fics.
Calm yourself, it was a joke. Now...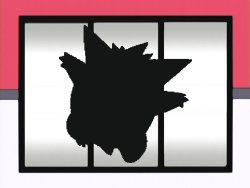 Who's that Pokémon?!
Glad you liked it Draglord