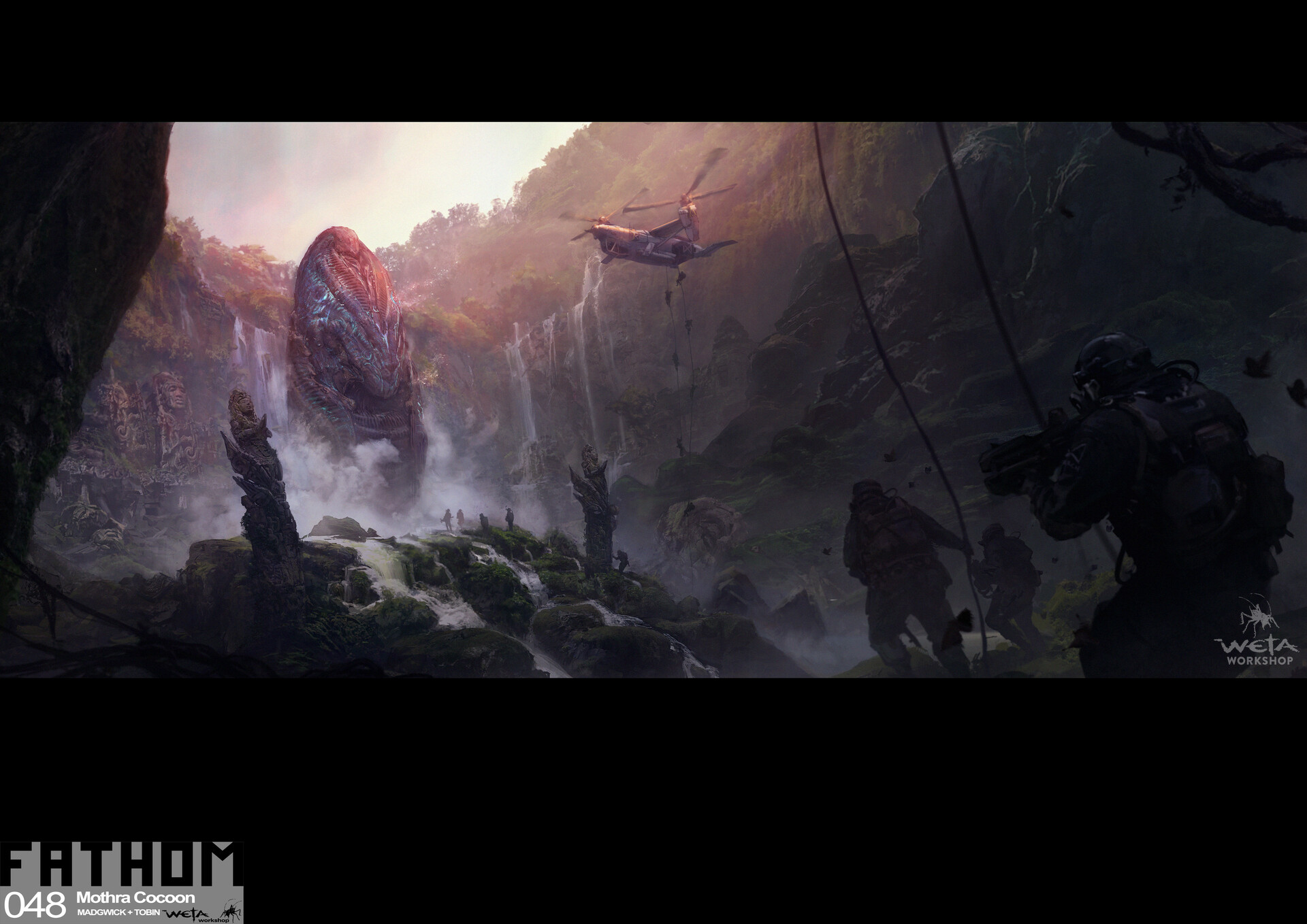 The Temple of The Moth:
Mothra's latest birthplace, the temple was in very good condition when found, being mostly just overgrown with plants. The murals depict Mothra as a peaceful creature living in peace with ancient man, but references to a destructive dark twin were mentioned by Dr. Chen.
The Wall of Serpents:
Sadly we don't get to see much of the Antarctica base or if any artifacts where left at King Ghidorah's icy prison by ancient man or if said artifacts referencing him were found somewhere else much like how Skull Island's culture has references to other Titans not native to it's island.
The Nest of The Demon:
Sadly we didn't get to see Outpost 56 from the inside and see the temple it was built over. But thanks to MONARCH Sciences website, we know that Rodan was feared, respected or both by the hunters/warriors of ancient man. Murals were painted of him, partially using human blood as a sacrifice either asking for Rodan's blessings on a good hunt or trying to appease him in the hopes he would not attack them as they hunt.