Intentional or not, coincidence or not, Iris is pretty lovecraften in design. Think about, a squid, stands up right like a man, uses "wings" for flight, has "arms" and has an otherworldly beautiful glow that makes it seem even more alien and not of this world. A lot of these traits sound like Cthulhu. Oh and both come from a long dead city or civilization that has been lost to the sea like Atlantis, Mu for Iris and R'lyeh for Cthulhu. Oh and both seem to have a doomsday cult that worships them.
Obviously the two would never be mistaken for one or the other at a glance but they do share some similar backgrounds story wise and design wise.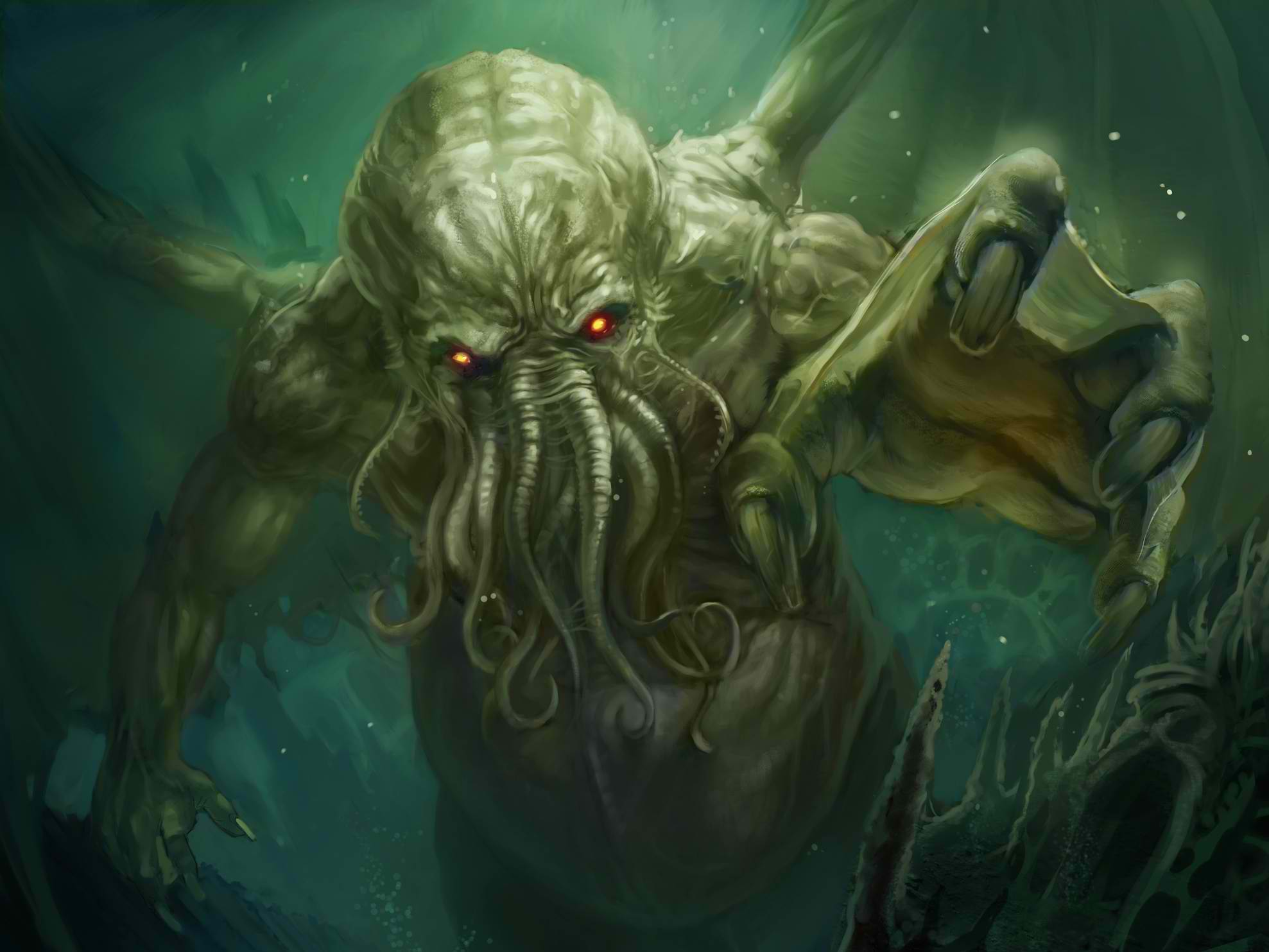 It got me wondering if any of the people who gave input for the creatures design had read a Lovecraft story and was inspired by it. If not it's a pretty cool to come up with something lovecraften like while getting ideas from something else like maybe some squid monster from Japanese folklore or a nightmare. Maybe Iris is inspired from some sea or ocean god from the far East. They do mention the 3 houses that make up the deamon's true name are part of the Hydra consultation in the water quadrant of the zodiac. And Iris is compared to the Phoenix of the south as well, an obvious reference to it being related to the bird like Gyaos.
Then again, and I am not being crass or making a joke about Japanese stereotypes, but it could just be inspired from a tentacle monster from pornographic animes. The scene where the young Iris tried fusing with Ayana is said to be filmed like a sex or rape scene to make the viewer uncomfortable. And it's not unheard of, Hedorah's eyes are confirmed to be inspired by a woman's private parts. So it's true about what they say, you can be inspired by anything because we take inspiration from everything.
Or maybe I'm reading too much into things.