Sorry folks, I've had this book since this 18th, but no time to look at it thoroughly or post a review until now.
Overall,.this isn't a bad book, but is
far
more text heavy that the
Heisei/Champion Matsuri Perfection
once you get past page 64. There were some nice, intriguing stills here & there, but as I've brought up before, the Heisei series has been one of the most covered film series books-wise (and figure-wise), so there really wasn't much in the way of riveting "Wow! I never saw/knew that before!" stills or info to get one's blood pumping. Unless you are a diehard
GvsBiollante
fan (a film that, while I do indeed like it, is quickly starting to grow into one of the series' most overrated films...especially amongst Japanese Godzilla fandom which laughably ranked this as the best film of the entire Godzilla series) or an avid G book collector such as myself, then definitely give it a go...otherwise, more novice book collectors might want to take a pass or just stick with
Heisei Perfection
book instead.
I posted a few of the more interesting stills, such as:
A concept drawing for Deutalios: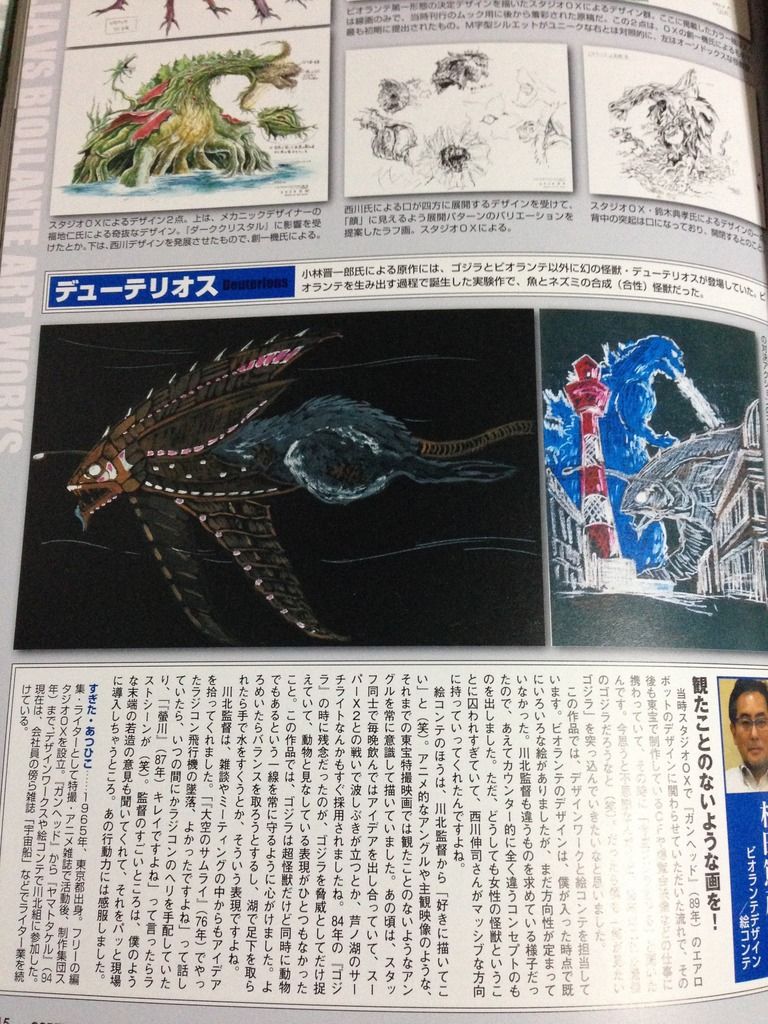 An interesting Super X 2 concept that more closely resembles the Super X-1 in shape: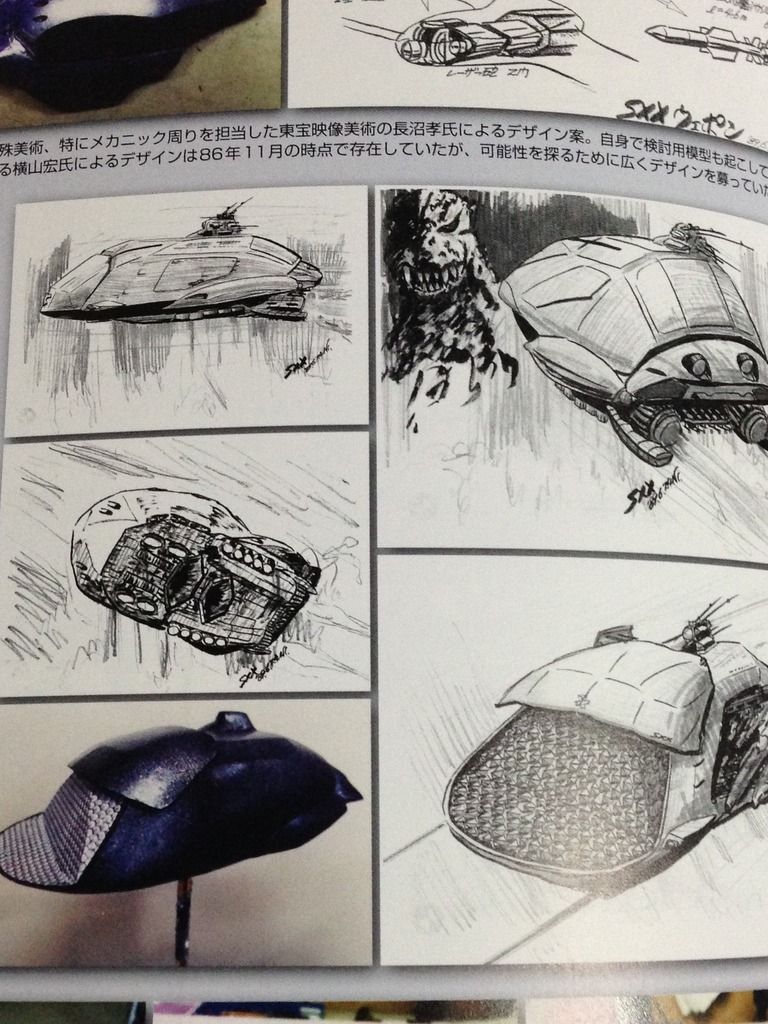 And for the fans who seem to have a thing for Megumi Odaka (personally, I never understood the fascination over her....far more attractive women throughout all eras of the series than her), there is a retrospect interview with her towards the end of the book and, not to be mean, but....um....let's just say that time hasn't been all that kind to her and just leave it at that.