G-Force Lieutenant
Posts: 2404
Joined: Thu Sep 20, 2018 12:52 pm
Location: Titan
Okay so i know that Nintendo vs. Capcom is pretty unlikely now because Smash..but can we get Sega vs. Capcom? Sega actually has a really big library of characters,they just tossed them to the side for more Sonic. A game like this could totally give them more spotlight!
---
Interpol Agent
Posts: 582
Joined: Fri Jan 20, 2017 1:20 pm
Location: Xiliens Lair
I just hope we get Klonoa in smash. Which will be highly unlikely. But i hope we get him.
8-BIT MADNESS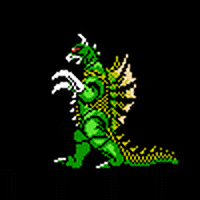 2 Friends having a good time.
---
---
Who is online
Users browsing this forum: No registered users and 2 guests