Yes, I know we have a pet thread already. But it's overrun with cute and fluffy things. I think the more... unique animals deserve their own thread. Besides, this will allow us to have some more focused discussions.
So... show off your exotics and their setups, discuss, ask questions, etc.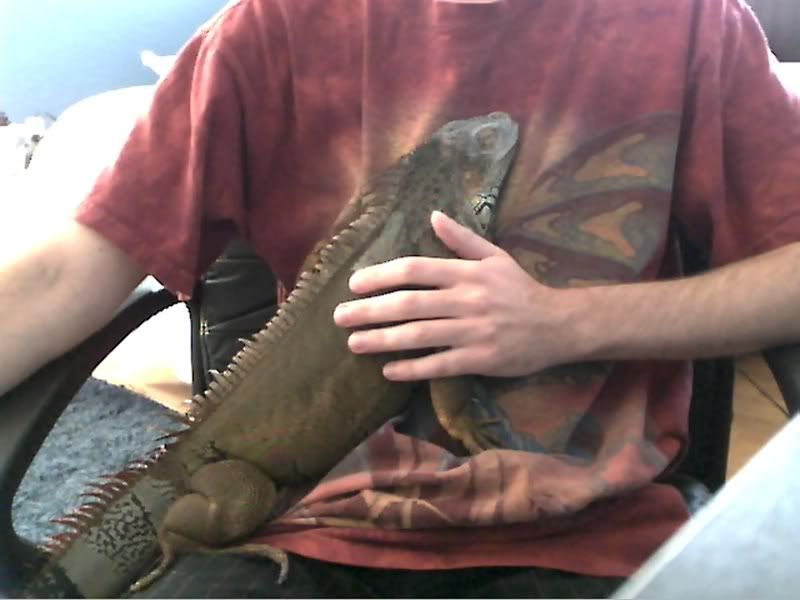 Zilla. Most of you have seen him by now.
My emperor scorpion tank. Just got them a little over a week ago. There's two in there, one of which is walking around on the right side of the tank in this pic. The other is in the big rock on the left (she literally hasn't left it since I first put her in the tank).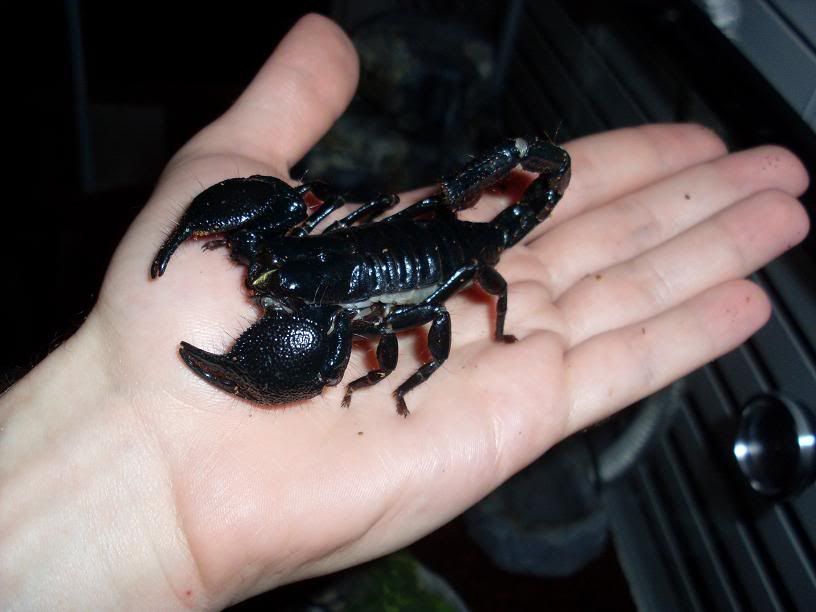 This is the one that was walking around in the previous pic. They're not used to being handled yet, so he's kinda tensed up here.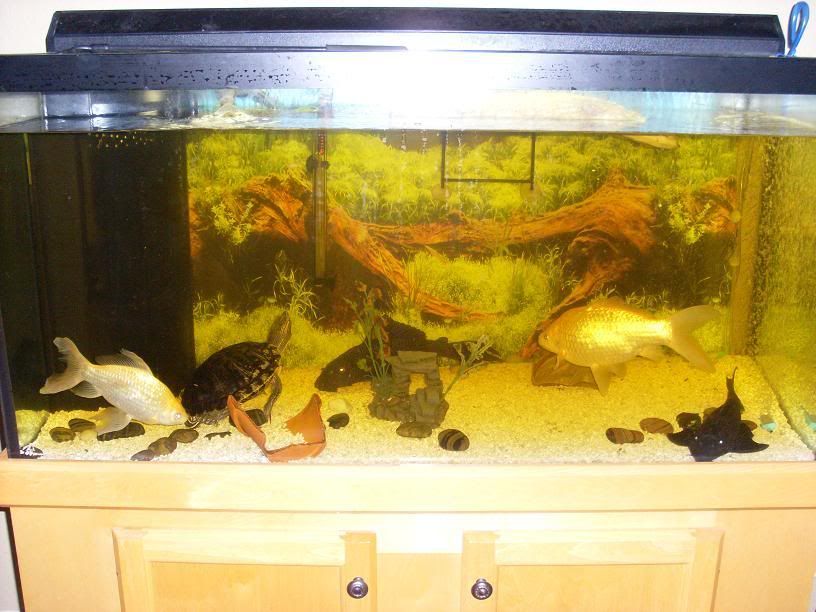 Gamera, my turtle. Found him on the driveway back in 2003 when cleaning up after a hurricane (I joked that he must've flown from the lake a few blocks away, hence his name). The fish are two goldfish (which originally started out as feeders, but Gamera is a lazyass) and two plecostomas (for reference, the larger pleco in the back is ~14 inches long). Honestly, red-eared sliders barely qualify as exotics, but it wouldn't feel right to leave him out.