Alright guys - Tired of eBay taking 10% of the cheese you're making selling Kaiju goodies? Me too. List your stuff on Skreeonk.com! And yes, its free.
I'm looking to create a site that panders directly to our fandom - a Kaiju marketplace full of the collectibles we love so very much - and all the buying and selling is done by other fans like us!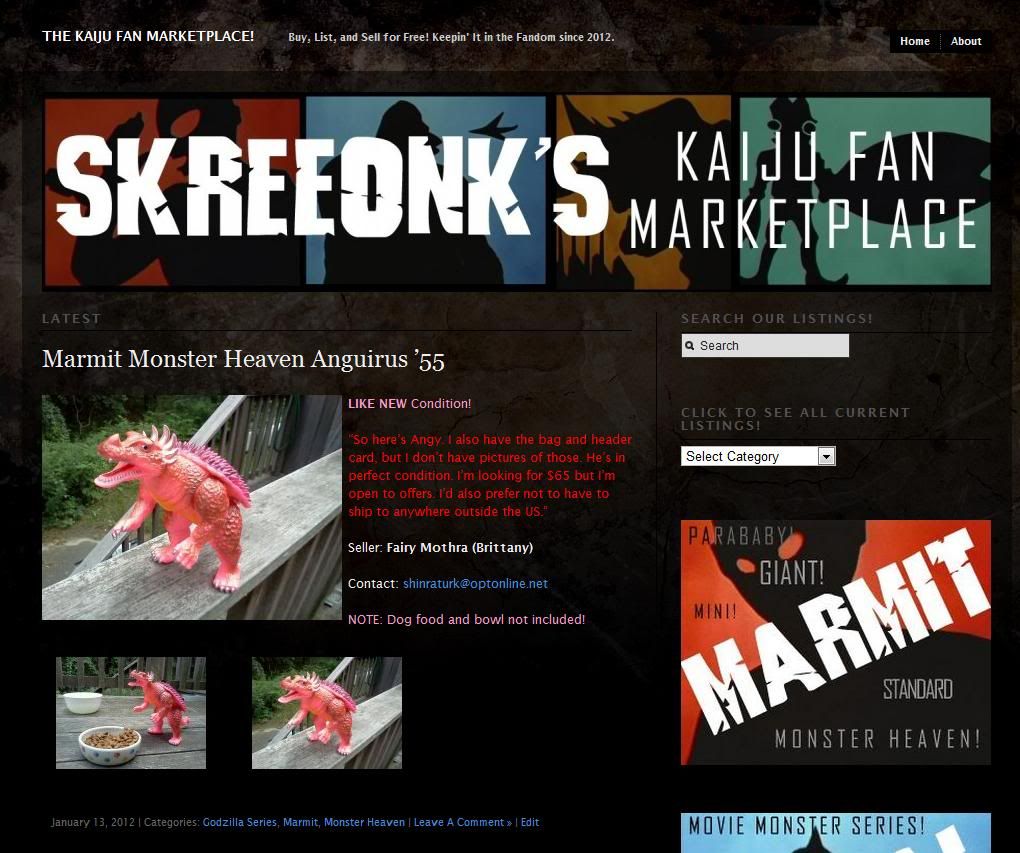 If anyone is interested in selling some of their personal figures, let me know - I'll be putting together an entire section of the site dedicated to the listing and selling of kaiju merchandise in the fandom. We get well over 500 views a day, and the site is growing fast. I'm constantly looking for new ways to expand the site, and what better way then helping out the fandom? If you're interested, give me a shout!