Speaking of Gamera, I officially started my own small "Gamera" figure collection this past weekend and picked up a bunch of Xplus Gamera figures:
GAMERA 96
The Gamera 96 figure is pretty sweet. I always felt that the Gamera 96 suit was the definitive Gamera look (never cared for the 99 suit has the whole "Gamera is dark/evil" didn't really fit Gamera as a character and looked off). There was a showa "crawling" Gamera Xplus figure as well, but I passed on it for now.
Jiger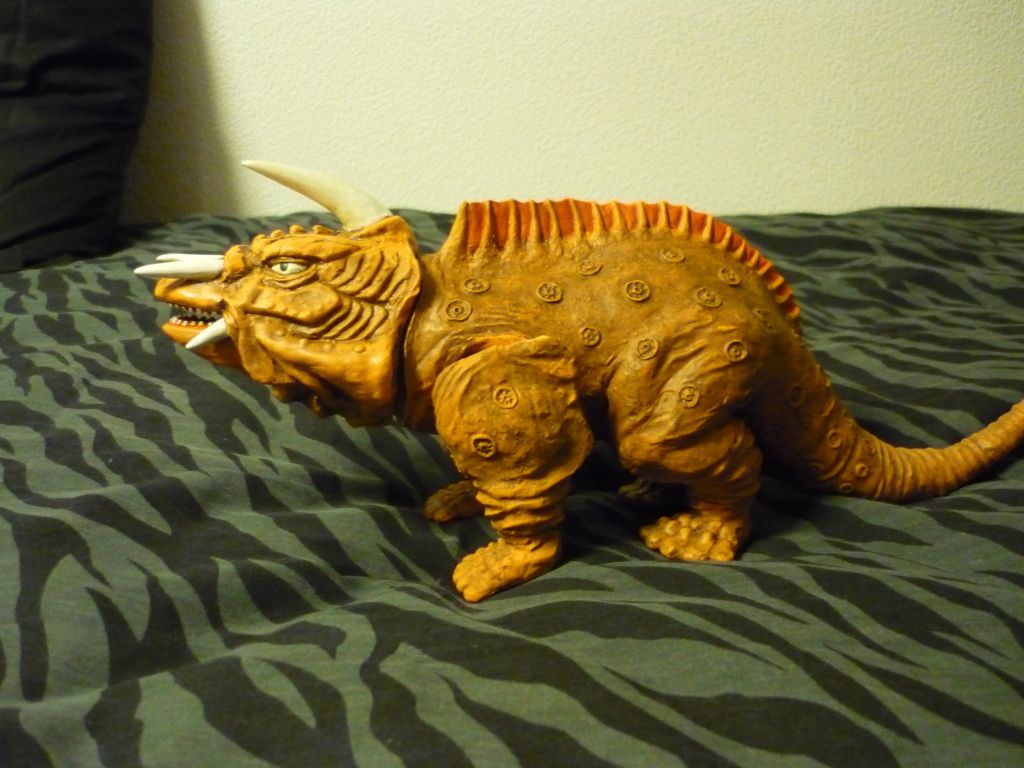 Probably my favorite figure of the batch I picked up. Wonderful figure of my favorite Gamera foe. However, I will say this....it's legs were *A B*TCH* to get on. Holy mother of God....much worse than getting the Bandai King Ghidorah's wings on...I almost threw this thing against a wall several times....not even the hair drying technique helped that much.
Guiron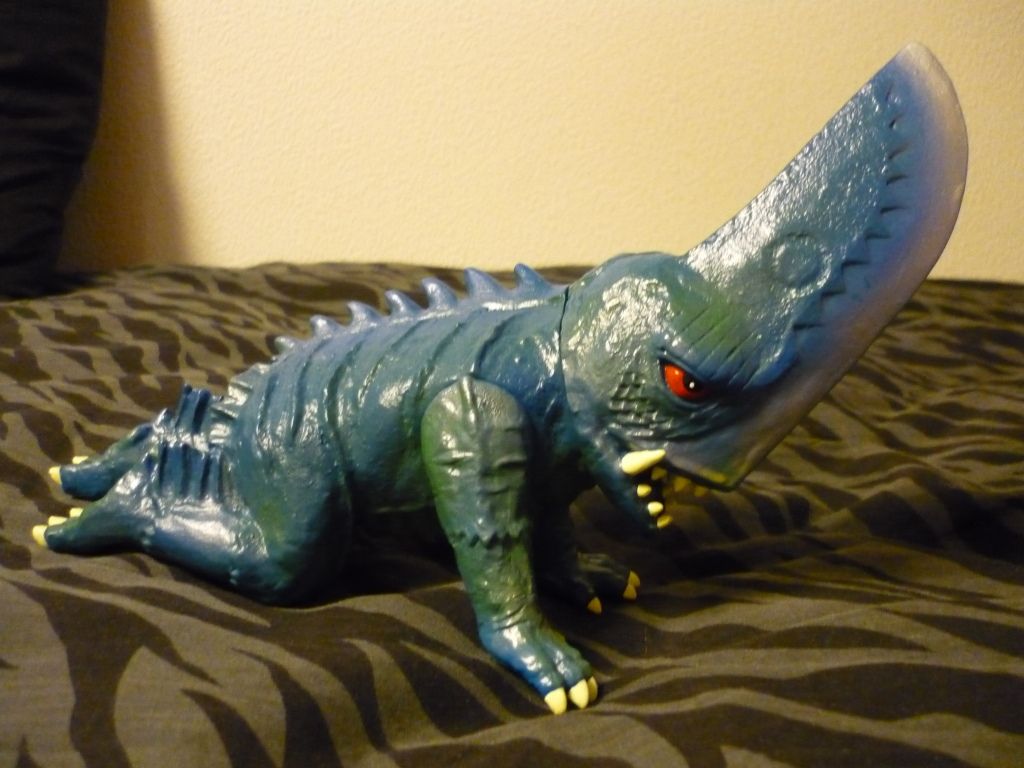 This figure is nice, but a little on the small side in scale (it should be about an inch or two bigger). Also, it would be nice if there were "shooting star" details on the sides of his head. Overall, a good figure...but I prefer the Bandai figure.
I won't even write up anything on the Gyaos...it sucks and is the worst of the bunch. It can't even stand properly without falling over...a sign of poor design. It's the only one of the bunch I regret buying (I should have bought a new SH Mogera for 3000 yen instead), and I plan to replace it asap whenever I hunt down the 8 inch Bandai figure.
Other than the Gyaos, I am please with these figures as a whole, and look forward to hunting down Xplus's other Gamera figures (Viras, Zigra, Heisei Gyaos/hyper-Gyaos, Legion, Barugon, and Iris)...