This was a tough choice seeing as after 34 spotlights many of the monsters I have a toy of have already been covered. But there was one rather famous kaiju who remained conspicuously absent... Mothra! This thread will be for any and all adult Mothras. Showa, Heisei, millennium, bootleg.. You name it. If she's got wings, she's welcome.
I'll start with some various Bandai Millennium Mothras. 8 inch from final wars and high grade and 4 inch sofubi from Tokyo SOS.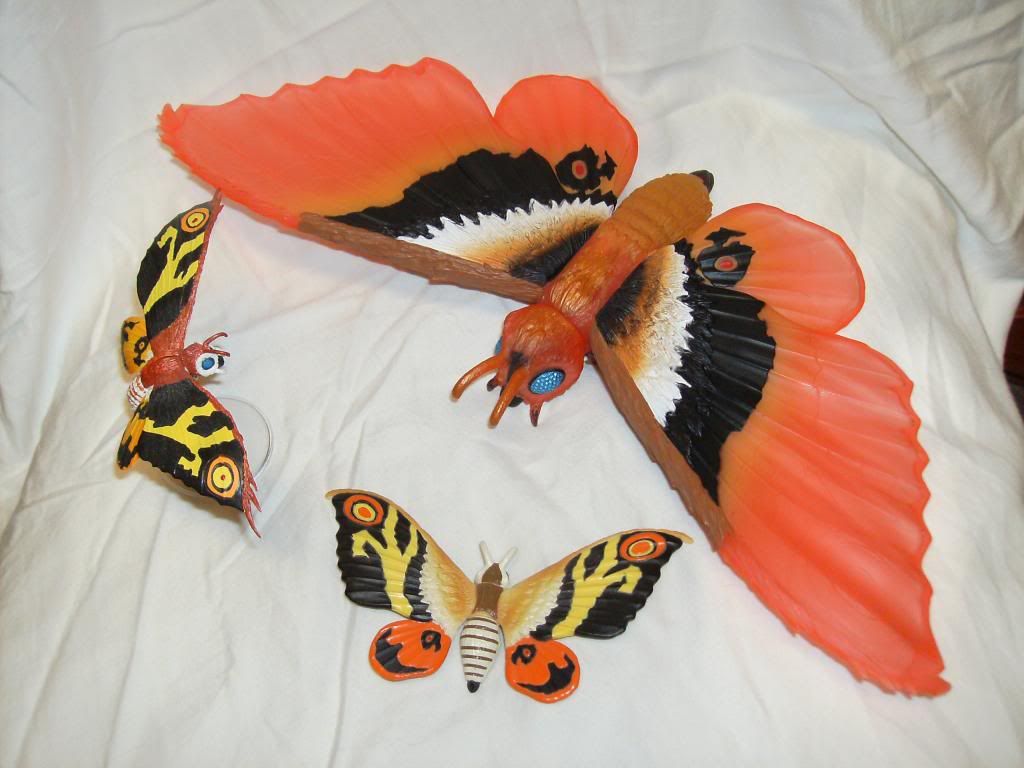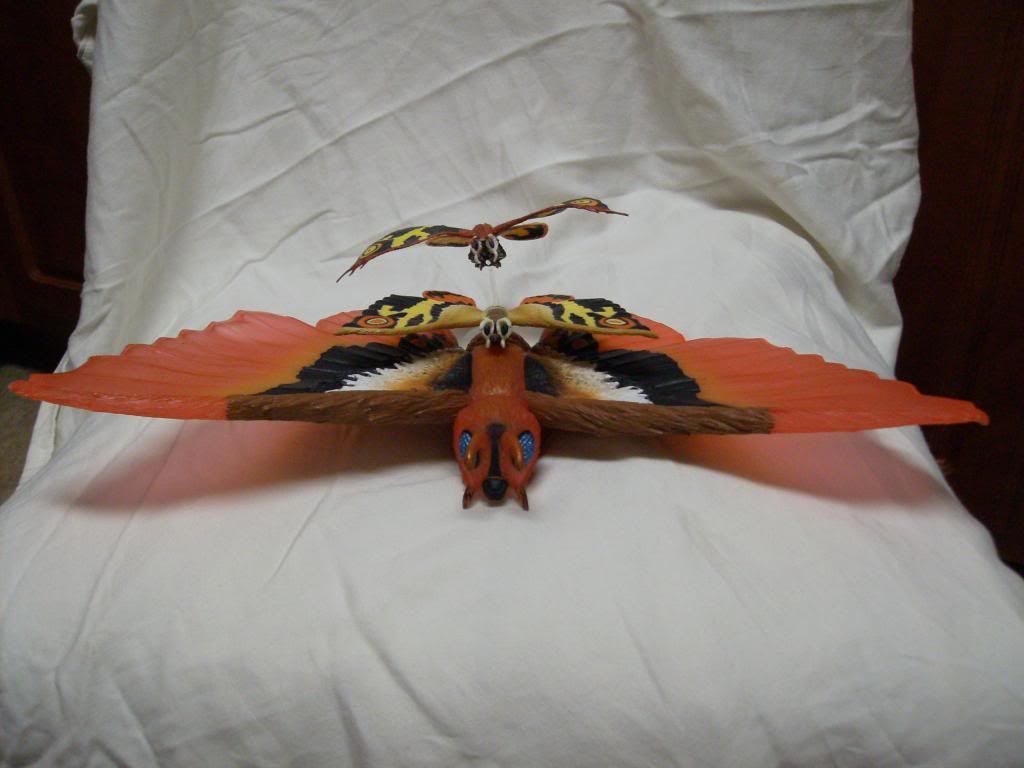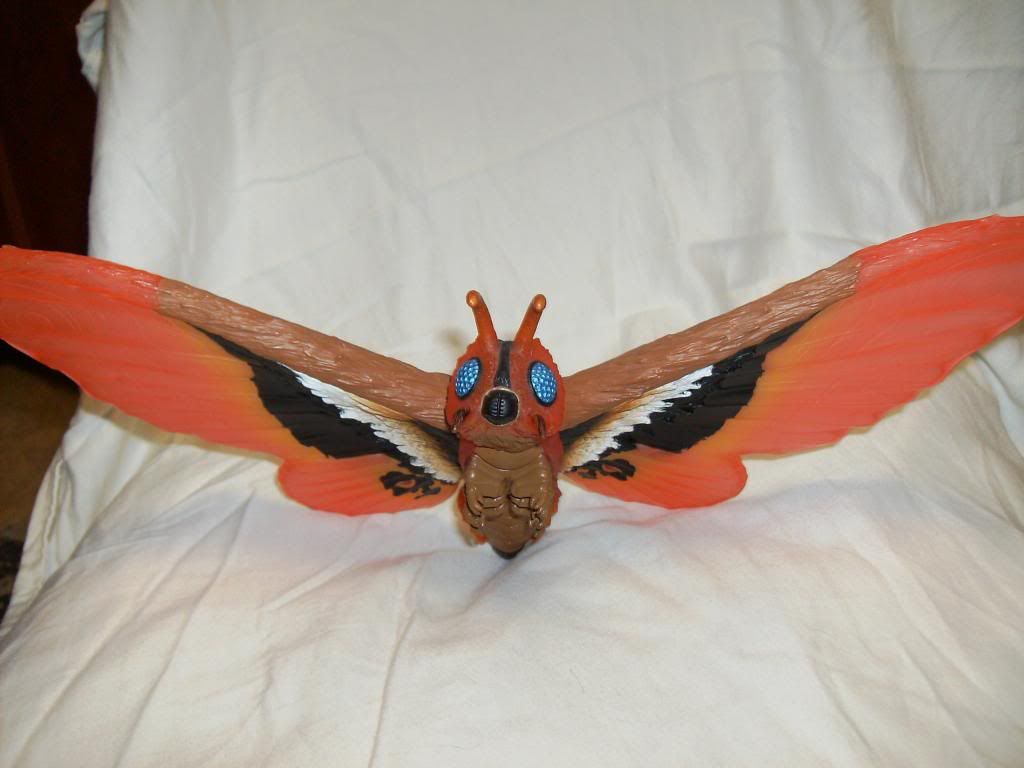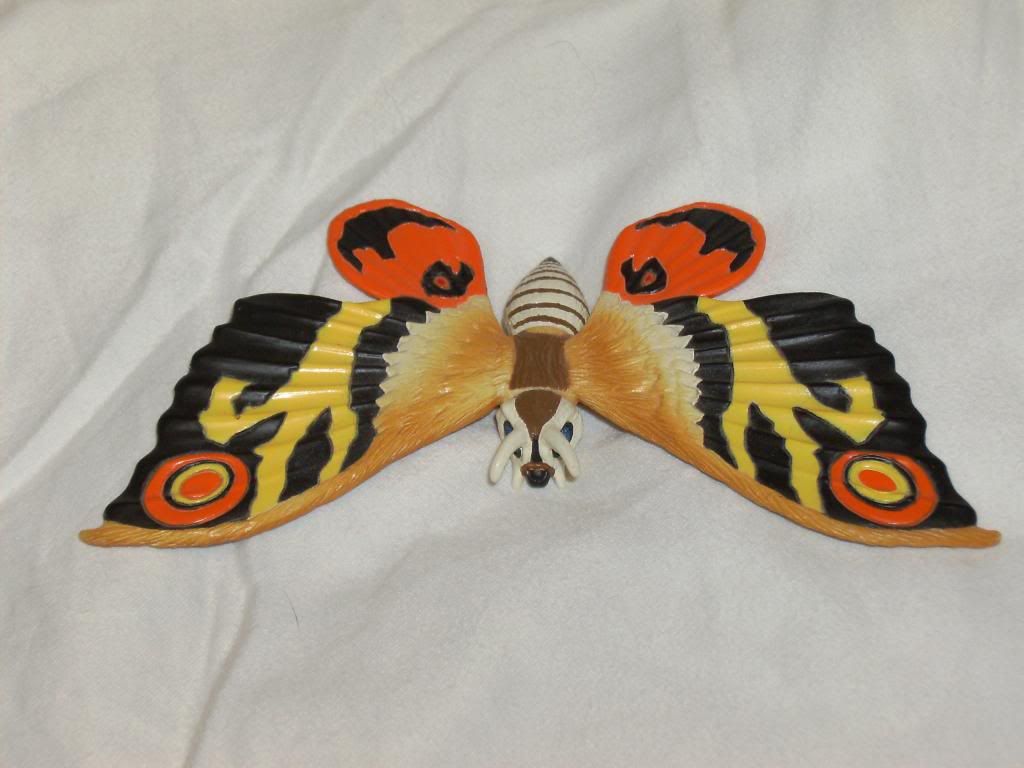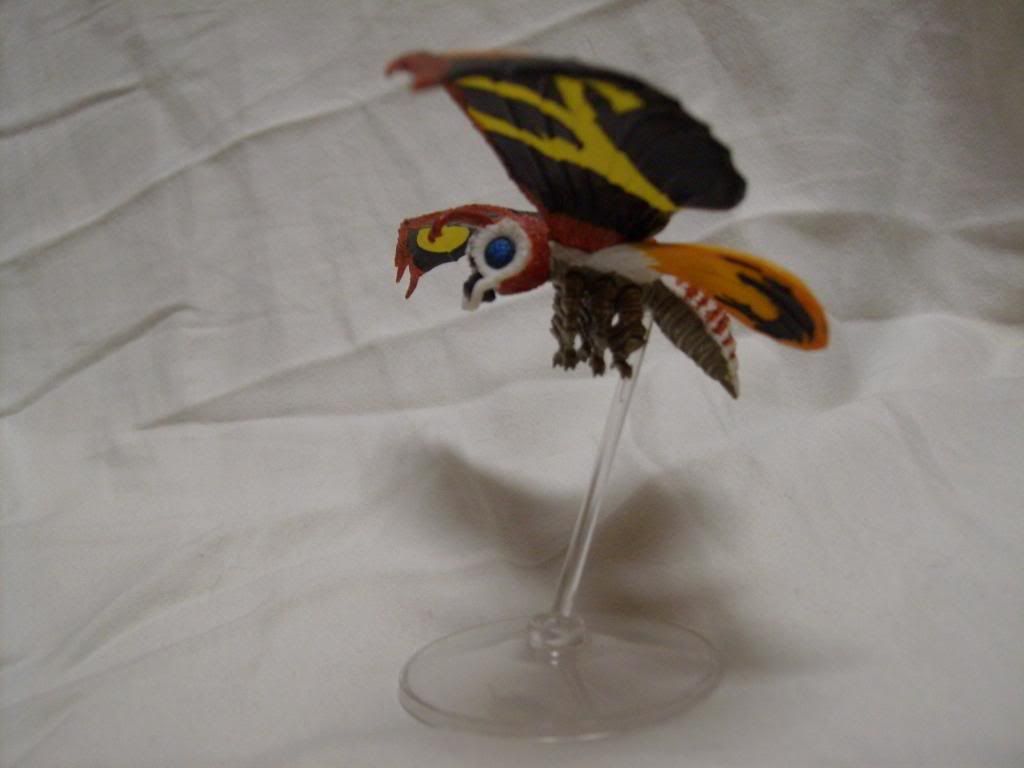 And finally, the revoltech Showa Mothra. I was too lazy to move a bunch of stuff to get her out of the bookcase...
Previous Monster Toy Spotlights
#01: King Ghidorah (Showa)
-
expandkong
#02: Gorosaurus
-
ebirahsmeg1
#03: Godzilla 2000 (Mire-Goji)
-
KlenSeven
#04: Baragon (Showa)
-
Jomei
#05: Gigan (Showa)
-
ebirahsmeg1
#06: GMK Godzilla
-
TeddyBaragon
#07: Hedorah (Showa)
-
g2vd
#08: MechaGodzilla 74-75
-
KaijuZoo
#09: Barugon
-
Creature22
#10: Megalon
-
AWMGodzilla62
#11: Gigan (Final Wars)
-
GIGAN05
#12: SpaceGodzilla
-
SpaceG92
#13: Anguirus (Showa/1968-1974)
-
Castellan Zilla
#14: Heisei Gamera (95, 96, 99 & 06)
-
KlenSeven
#15: Godzilla 1954
-
UltramanGoji
#16: Heisei Godzilla (1989-94)
-
Tyrant_Lizard_King
#17: Moguera (Showa)
-
GIGAN05
#18: Titanosaurus
-
KaijuZoo
#19: King Caesar
-
Lain Of The Wired
#20: Godzilla 2014
-
g2vd
#21: Destoroyah
-
AWMGodzilla62
#22: Varan
-
ebirahsmeg1
#23: Godzilla 2002-03
-
M.o.g.u.e.r.a14
#24: Gino/Zilla
-
Birdman
#25: Godzilla 1995 (Desu-Goji)
-
KlenSeven
#26: Godzilla 1962 (Kingu-Goji)
-
ILL GREEN
#27: Godzilla 1973-75 (Megaro-Goji)
-
Mechagigan
#28: Kamacuras (Showa/Millennium)
-
DoctorMafune
#29: Godzilla 1984/85
-
Hybrid Gojira
#30: Gyaos (Heisei)
-
ゴジマン
#31: Manda (Showa/Millennium)
-
gigan72
#32: Gezora
-
ArchdukeSquidlyIII
#33: Orga
-
Manticore
#34: Godzilla 1964 (Mosu-Goji)
-
ebirahsmeg1