Who else but good ol' crystal back himself! Love him or hate him, he's here regardless and his thunder thighs ain't move'in anytime soon!
Kicking it off with a figure that holds a very special place in my heart and if you were growing up in the 90's, a very big part of your introduction to Godzilla baddies!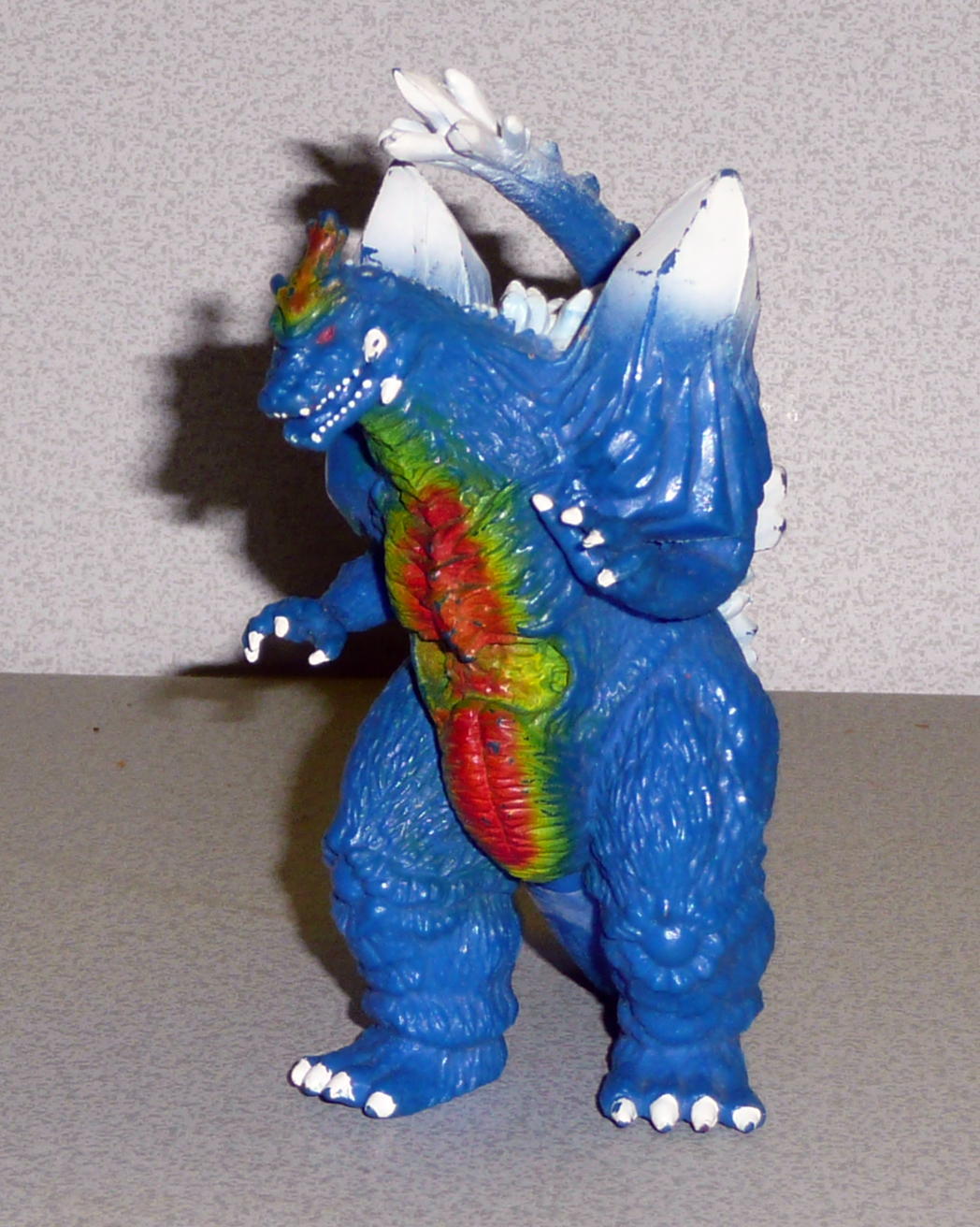 TRENDMASTERS SPACEGODZILLA 4" Scale
I grew up on this baby ever since I was 3, and still have it. Like Gigan05, my name heralds from SpaceGodzilla and Trendmasters was my first expose to the character for many years. While not the most accurate figure of him, it's hits the nail pretty hard on the head. The sculpt is fantastic and the bright stylized colors really pull you in. A huge knock out in my book. The larger scale only served to increase the detail and overall beauty of this guy.
---
Previous Monster Toy Spotlights
#01: King Ghidorah (Showa)
-
expandkong
#02: Gorosaurus
-
ebirahsmeg1
#03: Godzilla 2000 (Miregoji)
-
KlenSeven
#04: Baragon (Showa)
-
Jomei
#05: Gigan (Showa)
-
ebirahsmeg1
#06: GMK Godzilla
-
TeddyBaragon
#07: Hedorah (Showa)
-
g2vd
#08: MechaGodzilla 74-75
-
KaijuZoo
#09: Barugon
-
Creature22
#10: Megalon
-
AWMGodzilla62
#11: Gigan (Final Wars)
-
GIGAN05