Welcome to Monster Toy Spotlight #10 featuring..... Megalon! Megalon! RISE UP MEGALON!!!
I thought I would appropriately start off the thread with the very first, original Megalon figures by Bullmark in 1973. Pictured is the medium scale version and the stardard size Hawaiian version.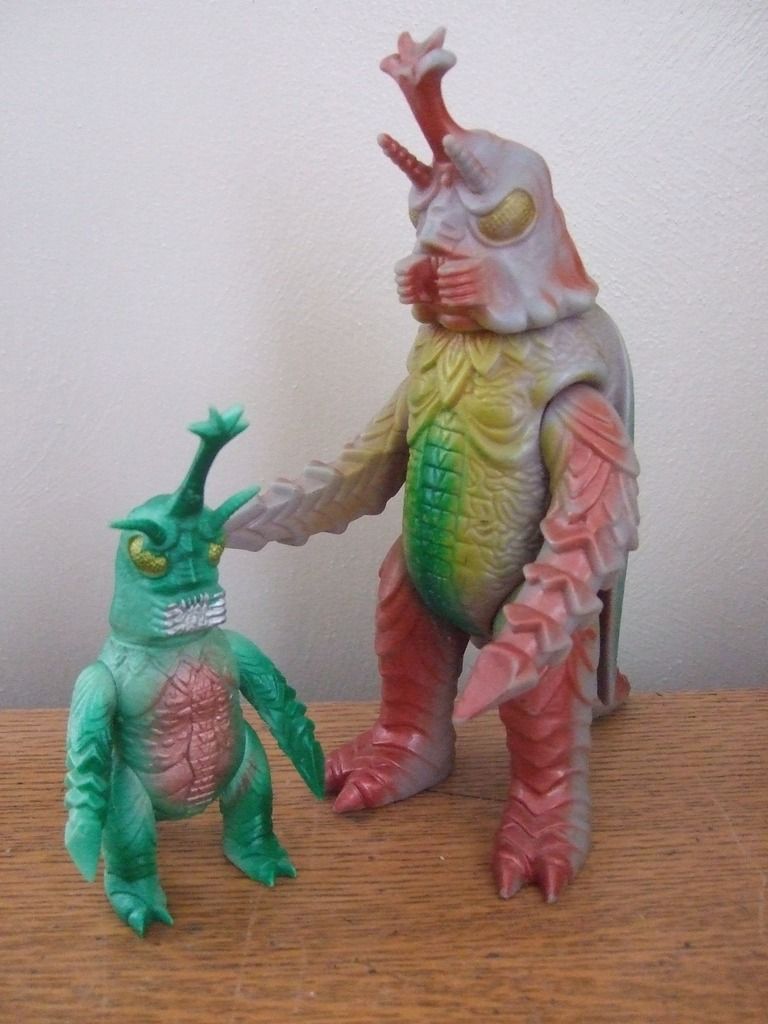 I thought I would add this "previous section" for easy access to older Spotlight threads.
Previous Monster Toy Spotlights
#9 Barugon
#8 Mecha Godzilla (Showa)
#7 Hedorah
#6 GMK Godzilla 2001
#5 Gigan (Showa)
#4 Baragon (Showa)
#3 Miregoji Godzilla 2000
#2 Gorosaurus
#1 King Ghidorah