It's time for the next Monster Toy Spotlight Thread! and what Kaiju and amazing figure have I picked to start us off?!
MONSTER SPOTLIGHT #7: Hedorah (Showa)
And for the figure?
The Bandai Creations Hedorah! *Dodges Flaming Tomato*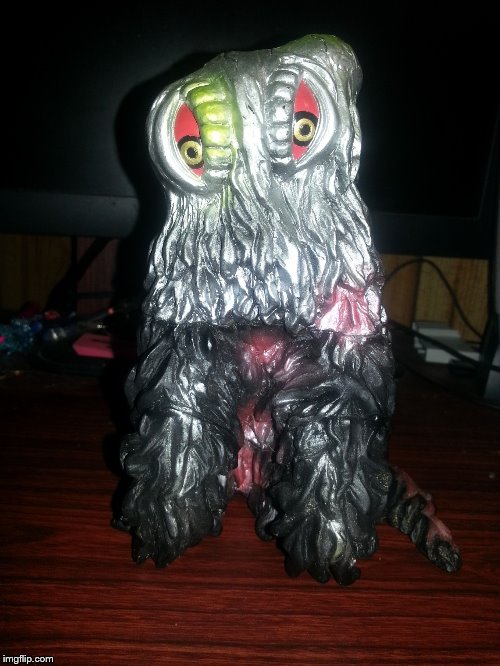 In truth I find some of the hate for this figure to be a weey bit overblown, while yes it
is
a bad figure I don't find it to be as bad as some have said
It does actually manage to have a pretty great amount of detail not as much as it's Japan counterpart but I find it does the character justice and has some of the best detail of a figure from the BC line. however I do agree with many of the negatives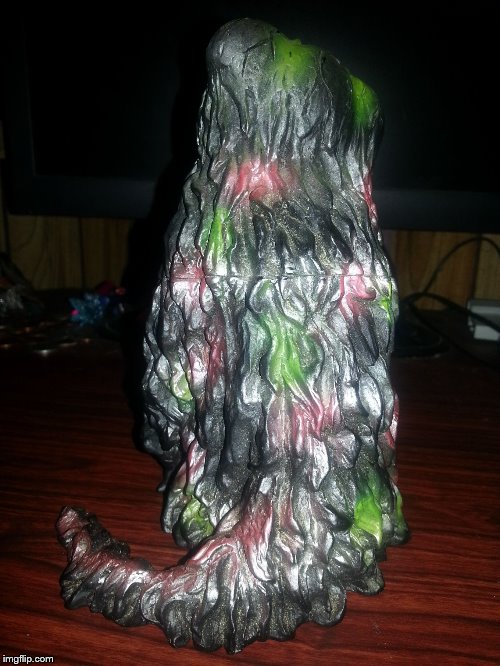 For one I find the coloring to be just plain weird as if Hedorah was covered in a Sludge version of a Rainbow it does get the colors of sludge decently it just seems as a weird choice to me, in my opinion it should have just been Jet Black as Hedorah was in the movie. and while the pose it's in defintely calls to mind stances he was in during the film, the pose it's in doesn't really look cool it's a pretty boring standard pose. and the figure fails to capture the creepy factor of Hedorah during the film with Hedorah's Red Eyes, his black color scheme his whole design looked scary and while the figure does justice to the design it doesn't carry any of his prescencse which is disapponting to say the least.
And the worst part it doesn't have ANY articulation at all, which prety much makes it a block of Vinyl which is the biggest complaint everybody has with it and makes it kind of boring to have on the shelf and is pretty much plain dumb and the Tail..though at least with Hedorah it makes a little bit of sense as one could say he's still forming which kind of fixes it not much though. but it's at least more than what you can say for 1968 and 2000
Overall, despite all of it's big flaws I find it to be a okay figure inferior to any of it's Japanese counterparts, but for what it is it's not that bad it could have been way better absolutely, but for a Hunk of Vinyl it's not too bad it's a simi decent figure and it scales pretty well with other Godzilla figures both from and outside of the line.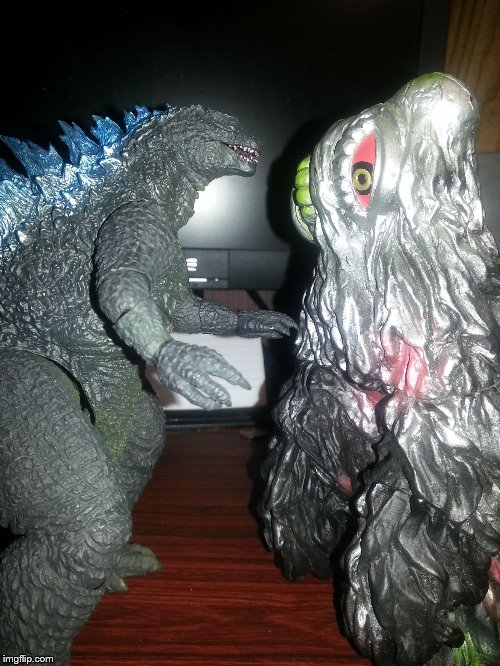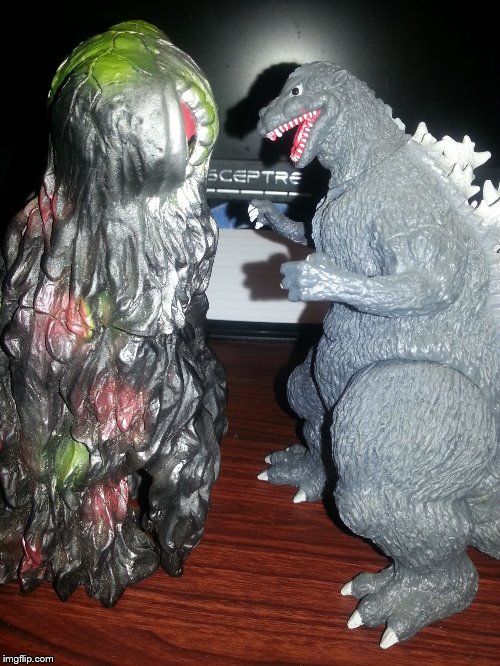 (Sorry for the Image quality, it was the best I could do with what I had it took me a while just to get images that good.)