The meanest Millennium Godzilla and my personal favorite, it's...
Monster Spotlight #6: GMK Godzilla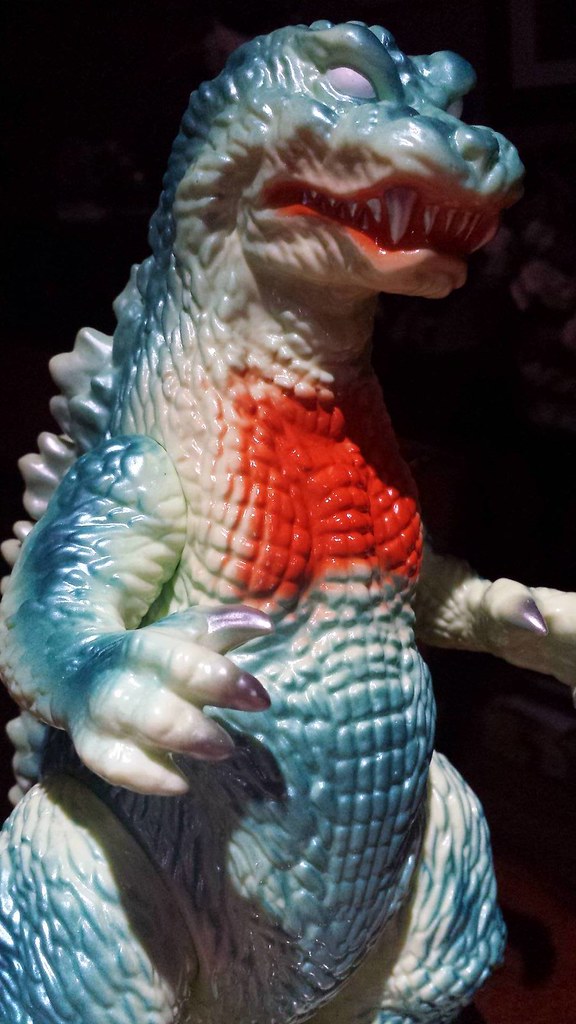 I just got the M1 Vinyl Wars reissue of this suit for Christmas, and WOW, it's a knockout.
This suit has a special place in my heart because it was THIS review that made me start collecting Godzilla figures in general!
I'd like to thank you for that, Mr. Fresh Vinyl. Sadly I never did manage to get my hands on the figure.
More reviews can be found at
http://freshvinylhq.com/
!
I was tempted to add "And Company" due to the small volume of figures for the GMK suits of these kaiju, opinions?
I can't wait to see what you folks all have!