Ok, as it's been about 9 days and the most recent nominee has still not posted a spotlight thread, so I'll be doing the honors for spotlight #5 to get things back on track again, and will also nominate someone at the end of this week for the next spotlight.
This should be a very fun one as there are numerous figures of one my favorite Godzilla adversaries
Monster Spotlight #5: GIGAN (Showa)

There have been loads of great Gigan figures made of over the years. Here are some of my personal favorites from my colletion:
Marmit Monster Heaven Gigan normal color scheme
Here it is with the nearly as great Marmit MH Godzilla 68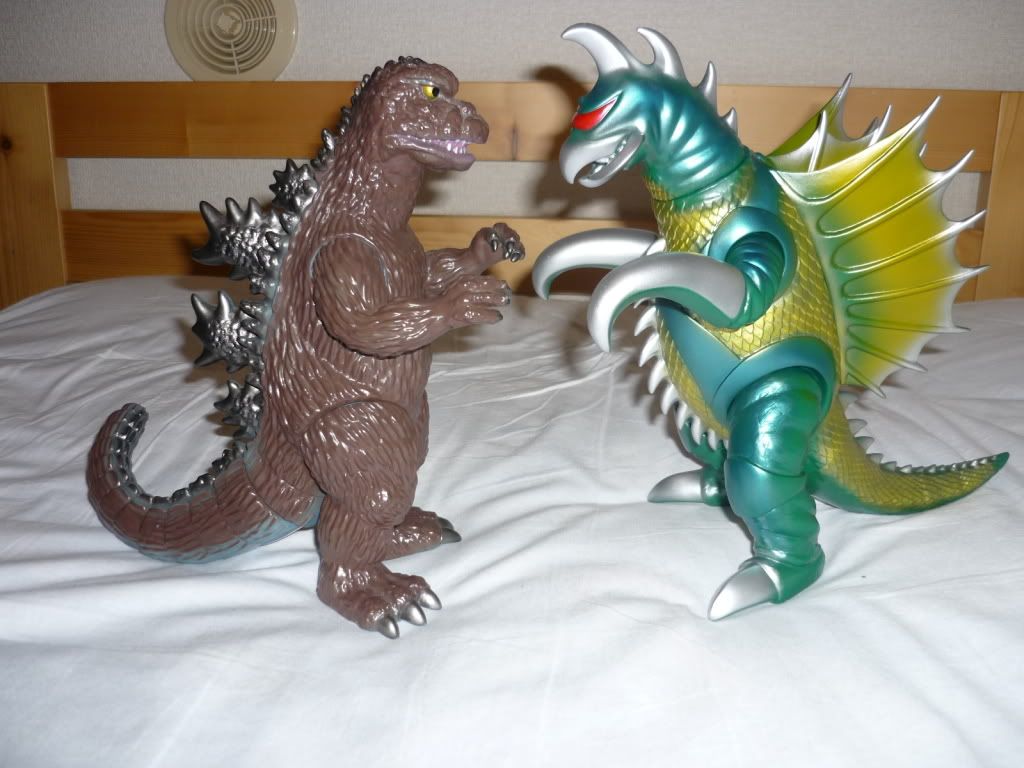 Gigabrian Gigan 73 (one of the few quality figures of the 73 suit) along with the black gallary Marmit variant Monster Heaven Gigan: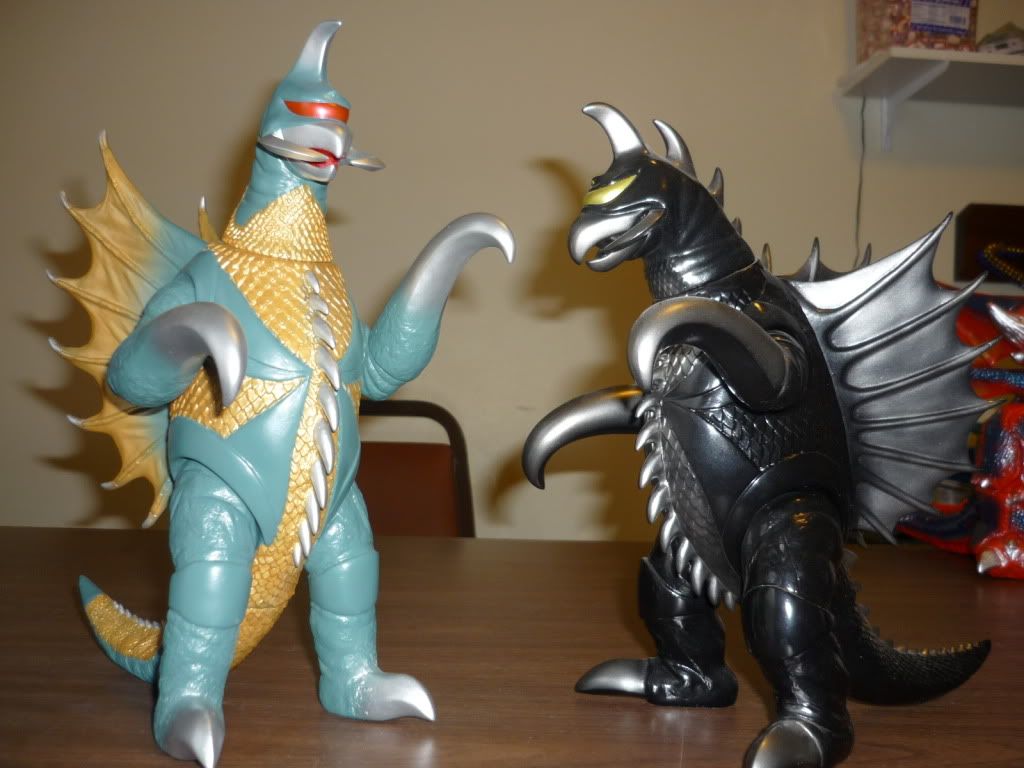 Here's another photo of it kicking Jet Jaguar's ass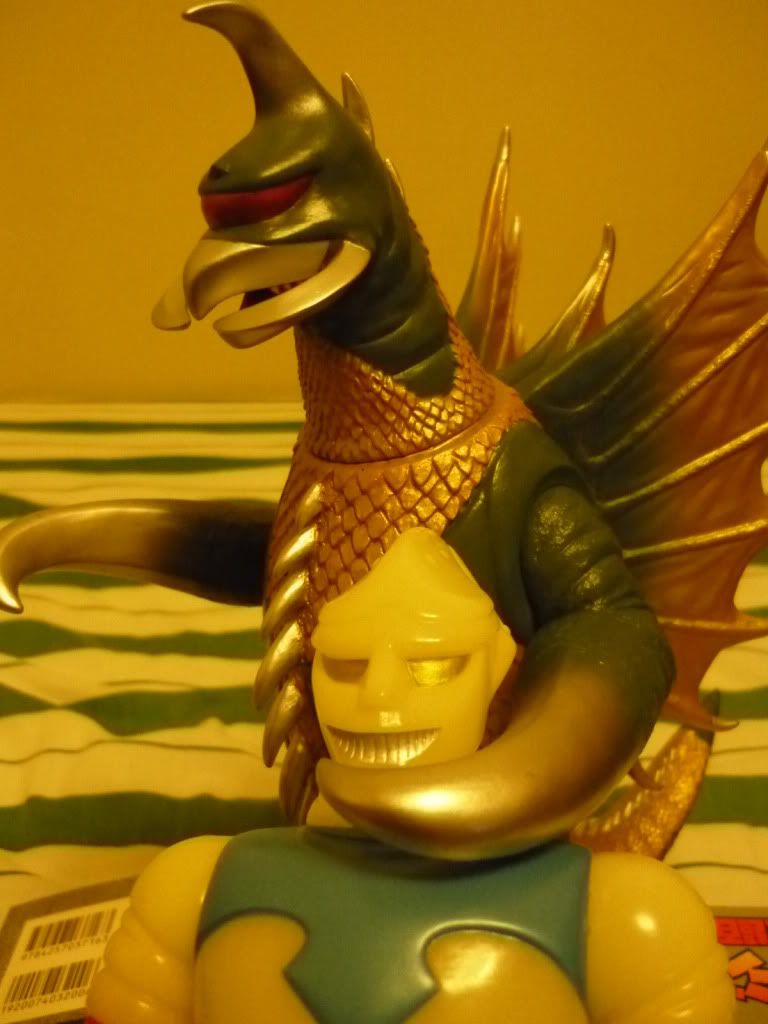 Marusan Flying Gigan
: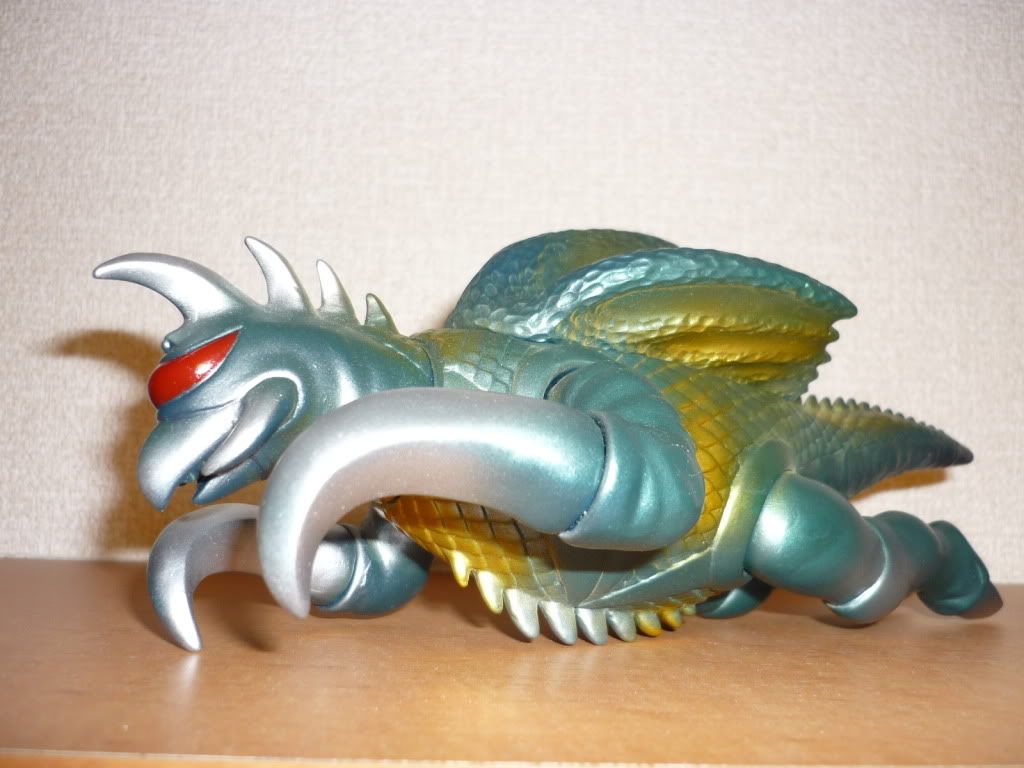 All hail the glory of Gigan!