Ok, I've been drinking, so I can kill this topic tomorrow if there's absolutely no fun to be had here. But I know Planetxman, SS4G and I have at least a few pictures of kaiju figures posed next to beer cans and bottles. I actually think it's kind of fun--and humorous--to pose figures with beers (or if you so choose, soft drinks) that match their color scheme or personality in some way.
And of course, with all the toy-related bickering, it might be cool to have a purely fun topic to show off our toys in a hilarious way. So... let's do it. For the lulz.
Tonight's drink--Mechanikong is a bit of a cheapskate, but he still likes flavor, so he brings home the Blue Ribbon beer, favorite of the hipster. When he has a bit too much, though, he can be a rowdy customer!
Beeragon! I dunno why this beer suits him, but to me it's a good fit.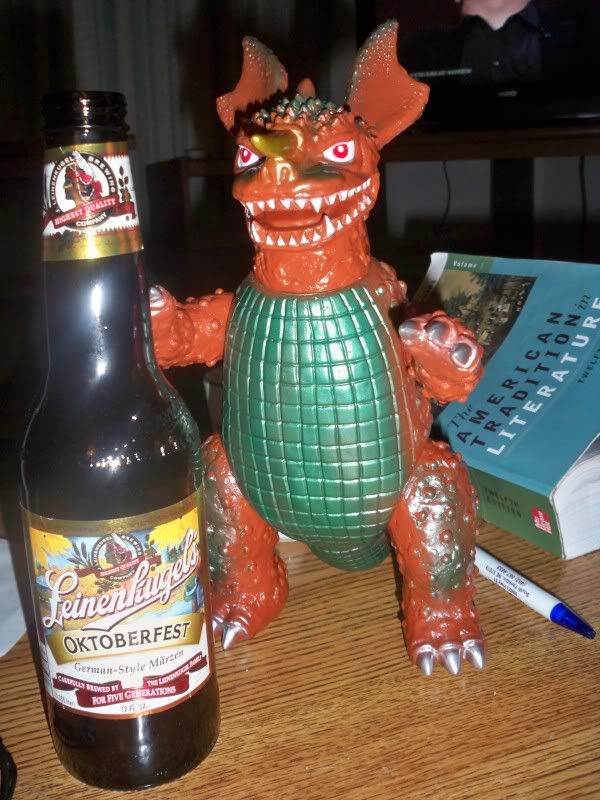 GMK Goji is a stout Godzilla, so he pairs well with a stout beer.