Crunchyroll.com reports
that a crime notice from the world's most famous thief, Lupin the 3rd, has been found on the Shin Godzilla statue in Tokyo's Hibiya Godzilla Square.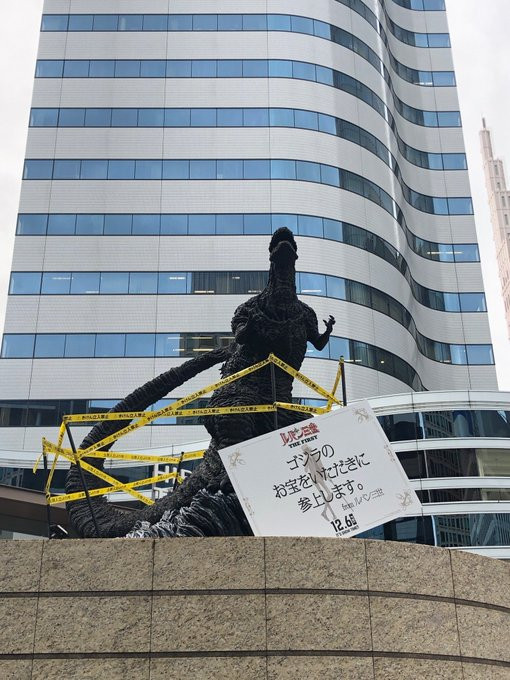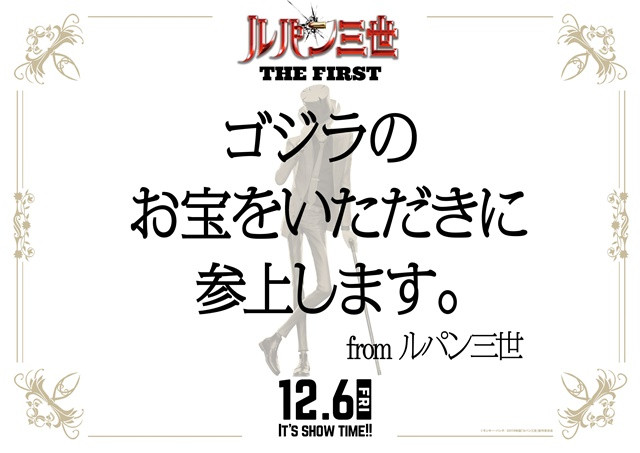 When translated into English, the text on the crime notice reads
"I will visit to steal the treasure of Godzilla."
This tweet
from the official Godzilla Twitter account states that the date Lupin set for the theft is November 3rd, Godzilla's 65th anniversary and the date for the "Godzilla Fes 2019" event.
However, it seems to merely be a promotional stunt for "Lupin the Third THE FIRST," the franchise's first 3DCG film, to be released December 6th.