EDF Soldier
Posts: 3341
Joined: Wed Jun 21, 2017 4:12 pm
Location: The Milky Way
I don't really see them as all that comparable, they are trying to accomplish entirely different things as movies - I just think Shin comes closer to accomplishing what it wants than G14, so I'd rate it higher. But I love them both.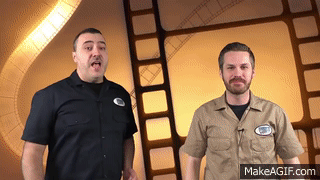 ---
Keizer
Posts: 8419
Joined: Tue Jan 29, 2013 5:57 am
Location: The Planet Trade HQ
Contact:
G14 promised things that I simply do not think it delivered on. Shin on the other hand accomplished almost everything I hoped it would. That's what it boils down to with me. Luckily it seems KotM just wants to be a fun monster movie so hopefully it delivers on that.
Rocker, paleo buff, cryptid enthusiast, Dragonball fanatic, and lover of comic book, video game, manga, & anime babes!
Follow me on Twitter, of you dare!
https://twitter.com/TLK_1983
---
Yin-Yang Master
Posts: 252
Joined: Tue Jul 18, 2017 10:15 pm
Location: Lima, Perú
That depends on some people. I love both Shin and G14, but if you ask which I think is the better film, I would slightly give the advantage to Shin thanks to the themes, social commentary, and human characters.
Now I have become Death, the Destroyer of Worlds- J. Robert Oppenheimer.
---
Ronin
Posts: 21
Joined: Fri Oct 05, 2018 4:33 pm
50s: Gojira
60s: Son of Godzilla
70s: Godzilla vs. Hedorah
80s: Return of Godzilla
90s: Godzilla 2000
2000s: GMK
2010s: Shin Godzilla
Member of the League of Shadows.
---
E.S.P.Spy
Posts: 4622
Joined: Tue Jun 28, 2016 3:21 pm
Location: USA, East Coast
Contact:
I have noticed a sort of profile on here; it's not 100% consistent, but I do find it interesting. Generally, it seems like if one has Return of Godzilla as the 80s pick, GMK and Shin are guaranteed to come along with it in their eras- and frequently the 70s and 90s choices tend to differ from the pack, too. It seems like a general affinity for message/political films?

Either way, for me, it's been noticeable, because it seems to be the statistically-largest single divergence from the standard set of answers, in that it seems to be a package deal. If you have one of those different from the norm, the differences seem to fall into a specific pattern.
KaijuCanuck wrote:It's part of my secret plan to create a fifth column in the US, pre-emoting our glorious conquest and the creation of the Canadian Empire, upon which the sun will consistently set after less than eight hours of daylight.
The Zone Fighter campaign is funded and complete, with translations in progress! PM me if you want to be part of the Facebook updates group.
Maranatha!
---
G-Force Lieutenant
Posts: 2956
Joined: Mon Jan 02, 2017 7:59 pm
Location: My writing desk
Showa: Ebirah Horror of the Deep
Heisei: Godzilla vs Destoroyah
Millenium: GMK
Legendary: The first preview for KotM
Shin: ...Shin
goji89 wrote:

Dawsbfiremind wrote:People have asked me how I can want to be a writer

With skills like this......I wonder too.
MechaGoji Bro7503 wrote:Holy mother of Bagan we actually are stuck in limbo.
TK drinking game official rules.
viewtopic.php?f=14&t=26072&start=2080#p1564587
---
Interpol Agent
Posts: 745
Joined: Sat Jan 16, 2016 3:00 pm
Showa: Gojira
Heisei: Godzilla vs Destoroyah
Millenium: GFW
Modern: Godzilla 2014 (So far)
---
Yojimbo
Posts: 59
Joined: Wed Sep 05, 2018 12:00 pm
Location: Chile
Contact:
1950s: Godzilla Raids Again
1960s: Destroy All Monsters
1970s: Godzilla vs. Megalon
1980s: The Return of Godzilla
1990s: Godzilla vs. SpaceGodzilla
2000s: Godzilla: Final Wars
2010s: Godzilla (2014)
Last edited by
Godzilla2004fan
on Tue Dec 11, 2018 8:05 am, edited 2 times in total.
---
G-Grasper
Posts: 1498
Joined: Sat Nov 24, 2018 6:27 pm
1950s:
Gojira
1960s:
Destroy All Monsters
1970s:
Godzilla vs. Mechagodzilla or Godzilla vs. Hedorah...it changes every other day...
1980s:
Godzilla vs Biollante
1990s:
Godzilla vs. MechaGodzilla II
2000s:
GMK
2010s:
Shin Gojira
Done...
Now that we're dead my dear...We can be together! Now that we're dead my dear...We can live forever!
---
Yojimbo
Posts: 59
Joined: Mon Aug 13, 2018 11:06 am
50s: Gojira
60s: Ghidorah (though I do need to revisit these ones)
70s: Godzilla vs. Mechagodzilla
80s: Admittedly, I didn't really enjoy either of these, but that could be the environments in which I watched them.
90s: Godzilla vs. Destroyah
2000s: GMK/ Godzilla x Mechagodzilla
10s: 2014. First one I saw in theaters.
---
G-Force Lieutenant
Posts: 2799
Joined: Thu Jul 29, 2010 7:10 am
Location: Porvoo, Finland
50s - Godzilla
60s - Destroy All Monsters
70s - Godzilla vs. Mechagodzilla
80s - Godzilla vs. Biollante
90s - Godzilla vs. Mechagodzilla II
2000s - Godzilla Against Mechagodzilla
2010s - Shin Godzilla
G2000 wrote:Rebuild of Evangelion 3.0 + 1.0: You Did (Not) Expect Godzilla, Did You
---
---
Return to "General Toho Films"
Who is online
Users browsing this forum: No registered users and 3 guests