G-Force Lieutenant
Posts: 2896
Joined: Mon Jul 11, 2011 8:47 am
Location: party city Butt
Contact:
Dammit, you beat me to the punch, Titano!
TK's only diehard RMA King Arthur series historian
"
All you did was download the ROMs anyway! You can hardly call yourself a real fan!
"
I THINK IT STINKS!
SuperMonsterZero wrote:Mire Goji. That must be the Godzilla from the Italian Dogora poster.
Chrispy_G wrote:Dead is my childhood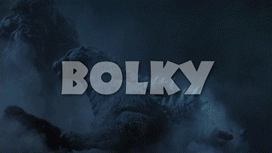 "Follow the light. The light is your guide."
"Cherenkov light?"
ก็อตซิลลา
哥吉拉
---
Interpol Agent
Posts: 701
Joined: Mon Jun 27, 2011 12:31 pm
Location: 20,000 fathoms under the sea.
I've seen all of 'em. Not necessarily both Japanese and U.S. cuts of each movie. I've seen a little more than half of them in their original cuts, and in a few days, when Godzilla vs. Biollante is released, I can add that to the Japanese cuts I've seen.
I'm back? I guess. Haven't posted here in a loooooong time.
---
---
Return to "General Toho Films"
Who is online
Users browsing this forum: No registered users and 16 guests